---
Underdogs, wining & dining and vinyl swapping
Cinderella, indeed, wears a blue and white kit. Leicester City won its first English Premier League crown this past Monday when Chelsea rallied for a late goal to level its match with Tottenham, putting the Foxes in the clear atop the table. Translating from English football terms into 'Merica-speak, it meant little Leicester outlasted the big five – Manchester United, Manchester City, Chelsea, Arsenal and Liverpool – to clinch the championship. The EPL doesn't have playoffs like American sports leagues. Instead, its 38-game season determines the winner. You have to go back 20 seasons to find a team outside the big five that finished first or second in the table.
A year ago, Leicester barely avoided relegation. In English football, relegation means the teams at the bottom of the standings move down to a lower league. It would be like the bottom three teams in Major League Baseball moving down to Triple A, while the top three Triple A clubs compete in the Majors the next year. In fact, Leicester had been relegated to the second division for a decade until 2014 … Bad news for recent Rockies teams.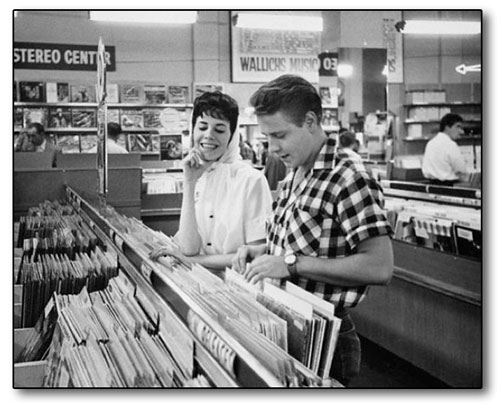 Peruse some classic vinyl this Saturday at the Durango Record Collectors Swap, 9-3 at the VFW.
So this little group of underachievers and second-tier players entered the season with a paltry payroll in comparison to their competition. They were huge underdogs to win it all, at 5,000-to-1. Their manager had been sacked prior to the 2014-15 campaign, and little-regarded Claudio Ranieri was hired as his replacement. Behind striker Jamie Vardy, the Lions rose to the top by Christmas and never looked back. The entire soccer world waited to erupt and share in the David vs. Goliath celebration.
I've heard comparisons to the 1980 U.S. Olympic hockey team's upset of the Soviets as the greatest upset in sports history. That win came in a one-game meeting. Leicester had to endure 38 games against some of the world's top teams.
Leicester isn't a huge municipality. With 330,000 residents, it's three-fourths the size of Colorado Springs … certainly not a hamlet, but a tiny city in terms of big league sports. It's biggest claim to fame is the fact that King Richard III's bones were reburied at Leicester Cathedral in 2012, some 527 years after his death on the battlefield. Leicester's residents went absolute bonkers on Monday when they clinched. No doubt a few pints were tipped back in Richard III's honor this week.
The 10th annual Durango Wine Experience takes place Thursday through Saturday. With hundreds of wines and dozens of vendors, the festival offers tastings, more than six educational wine, beer and spirit seminars, and a wine dinner and lunch. The signature multi-venue public tasting, the "Walk-About," happens from 4-7 p.m. Friday. Hundreds of wines, brews and cocktails will be poured at numerous downtown businesses. Then on Saturday, the Grand Tasting takes place from 3-6:30 in the First National Bank parking lot. It includes a restaurant showcase, plus dozens of wineries, distillers and craft brewers.
Steamworks Brewing Co. reopened last week after nearly three weeks of renovations. Patrons will notice an expanded waiting area; the ability to place, pick up and pay for to-go orders without paying at the bar; energy-efficient windows; a new retail area; and a small stage … all without a loss of seating.
The construction is complete just in time for May's Firkin Friday. Steamworks taps Pineapple Express, a new twist on a gose beer at 3 p.m. Friday. The base is Colorado Kölsch, a light, crisp ale with a hint of sweetness. "We've soured it to achieve a pleasant tart quality, then refermented it in the firkin with pineapple and salt in an attempt to hone in on the flavors we like best in this style," said brewer Spencer Roper. "The sour and salt are the key characteristics of a gose beer."
Dancing with the Durango Stars takes place at 6 and 8:15 p.m. Saturday at the Henry Strater Theatre. Ten couples will compete to raise money for the Durango Derailers, a bicycle team that distributes funds to families who must take their children to see specialists at Children's Hospital in Denver. Their goal is to raise $50,000 to be designated to families across the Four Corners.
The Community Concert Hall just announced Paula Poundstone will return Aug. 19 and tickets go on sale at 10 a.m. Friday. Poundstone, a staple of NPR's "Wait Wait … Don't Tell Me," which airs at 10 a.m. Saturdays and 2 p.m. Sundays on KSUT, is considered one of the foremost comics working today, famous for her wit and spontaneity. This will sell out … quickly.
The Mancos Valley Distillery presents MamaLaya at 8 p.m. Saturday. MamaLaya is an eclectic artist who mixes original music with a variety of covers. Her folk-rock influences include Leonard Cohen, Ani DiFranco, Tracy Chapman and others.
The Animas City Theatre hosts an '80s video dance party at 8 p.m. Friday. Throw on your favorite '80s gear and dance the night away to the best artists of the decade. Proceeds benefit the ACT's Relay for Life team.
Southwest Sound hosts its second bi-annual Record Collectors Swap Meet from 9 a.m. 'til 3 p.m. Saturday at the VFW. Admission costs $5. I was part of last fall's event and it was a blast – thousands of vinyl treasurers, including rarities, classics and cheese, glorious cheese.
This week's Top Shelf list recounts my five biggest upsets in sports history. Let the debate wage!
1. Leicester City's improbable run.
2. The Miracle on Ice. 4-3, baby!
3. 1969 Miracle Mets. These guys lost 100 games in five of their first seven seasons, then won the NL East, swept the Braves in the NLCS, and beat the Orioles 4-1 in the World Series.
4. Buster Douglas KO's Mike Tyson in 1990. Douglas was a 42-to-1 underdog, but survived a 10-round bloodbath.
5. NC State winning the '83 NCAA men's basketball title. Ah, the greatness of Jimmy V!
Heroes in blue and white? Email me at chrisa@gobrainstorm.net.