---
Saluting heroes, freedom and rhubarb
by Chris Aaland
One of Durango's great traditions is the annual American Voices reading, which takes place at 11 a.m. Monday in Buckley Park. Readings of the revolutionary literature of our founding fathers – like the Constitution and Declaration of Independence – highlight this event. It's only fitting that in 2016, we remember another great American, Patricia Sue Summitt this year, less than a week after her death.
Pat Summitt was the legendary women's basketball coach at the University of Tennessee. Her Lady Vols won eight NCAA championships and 1,098 games in 38 seasons. Upon her retirement in 2012, her eight NCAA titles were the most in women's basketball history (since eclipsed by Geno Auriemma of UConn). She still owns the most career wins in NCAA history, although Duke men's basketball coach Mike Krzyzewski is getting close.
Her awards list is long and distinguished: Presidential Medal of Freedom, Arthur Ashe Courage Award, and inductions into the FIBA, Naismith Memorial Basketball, International Women's Sports, Women's Basketball and University of Tennessee Halls of Fame, to name a few.
But championships, records and awards are poor ways to measure the impact of a great coach. Summitt became head coach of the Lady Vols in 1974 when she was just 22. She earned only $250 per month and was responsible for every aspect of the program – from washing uniforms to driving the van to games. Women's athletics were an afterthought back then.
Pat Summitt changed the public perception. Her efforts, much like those of the 1999 USA women's soccer team that won the World Cup, put women's team sports on the map.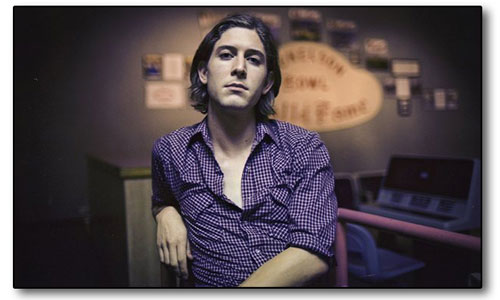 From Nashville by way of Texas, Cale Tyson plays the free Concert in the Park at Buckley tonight.
Fast forward to her retirement in 2012, brought on prematurely by Alzheimer's. Women could continue their playing careers professionally. Head coaches were paid at respectable levels (though still a fraction of their male counterparts). Every single player of hers who completed her eligibility at Tennessee graduated, and everyone advanced to at least one Elite Eight. Forty-five of her former players became head coaches. She paved the road for countless little girls who wanted to chase their athletic dreams. That's the mark of a truly great coach.
So raise a pint for Pat. She was truly an American hero.
Downtown Durango's 4th of July Salute to America events include the All-American breakfast at Rotary Park from 7:30-10:30 a.m.; the Freedom 5k run starting at 9 a.m. at Rotary Park; the American Voices public readings sponsored by the old alma mater in Buckley Park at 11, an event that features accompanied by the Southwest Civic Winds; a Kids to Kids flea market, live bands and more in Buckley from 12-5 p.m.; the Stars & Stripes Parade from 6-6:45 p.m.; a street dance featuring the High Rollers with a beer garden and food vendors from 6:45-9 p.m.; and the Salute to America Fireworks at 9:15 p.m.
Out in Bay City, it's the usual Salute to Freedom shenanigans, with the added excitement of horseshoes at Eagle Park at noon, corn hole in the Pine River Valley Rotary Beer Tent at 1, a duck race at 2 and fireworks at dusk.
The granddaddy of them all, though, is up in Silverton. Trust me when I tell you that everyone needs to spend at least one Fourth of July in Silverton during their lifetime. The parade at 10:30 a.m. is a veritable freak show, complete with off-the-grid burnouts, overly patriotic Texans who allow their 8-year-olds to drive decorated ATVs up and down the streets, and a water fight between competing fire trucks. The International Rhubarb Festival and a Silverton Brass Band concert follow the parade in Memorial Park (the pie and ice cream runs out quickly), with a Ducky Derby launch at 2. Come dusk, it's boom time. Huge fireworks echo off of the highest peaks in the San Juans. You can hear the rockslides rumble in the distance. With any luck, you'll have already downed 10 beers at Avalanche.
Just over Black Bear Road from Silverton is the July 4th celebration in Telluride. The free concert in Sunset Plaza in Mountain Village features New Orleans blues/soul sensation Eric Lindell with an opening set by the Hill Stompers, a rowdy ensemble from Los Alamos, N.M. Admission is free and the show starts at 6.
What could be more all-American than root beer? July's Firkin Friday at Steamworks taps a keg of Root Down, a hard root beer that takes its name from one of my favorite Beastie Boys songs. "The hard root beer trend is apparently the fastest growing segment of malt liquor sales, so we thought it would be worth trying out, see what all the hype is about," said brewmaster Ken Martin. Backside Stout was blended with sarsaparilla flavors, with added American oak chips for old-time authenticity. The conditioned cask will be tapped at 3 p.m.
The free Concerts in the Park series, presented by Alpine Bank and the Concert Hall, welcomes an old school, outlaw country artist in the form of Cale Tyson from 5:30-7:30 p.m. tonight (Thurs., June 30). Based in Nashville, Tyson hails from Fort Worth, hometown to legendary Texas troubadour Townes Van Zandt. His debut EP, "High on Lonesome," has been praised by CMT, Songwriter Magazine and Rolling Stone.
Liver Down the River plays the Animas City Theatre at 9 p.m. Friday as they kick off their "Life You Love" album tour.
Larry Carver's longtime rock band from San Francisco, Void Where Prohibited, returns to the area this weekend for their "Into the Void 2016" mini tour. Carver was their original guitarist, and they'll play the Balcony from 6-10 p.m. Friday; the Derailed Pour House from 8 'til midnight Saturday; and the Hideaway at Vallecito from 3-7 p.m. Sunday.
Bring a picnic to Rotary Park from noon 'til 5 Saturday and enjoy the Stillwater Summer All-Star Band, with youth students playing alongside faculty mentors. Jazz, funk, samba, and a capella singing are all on tap.
And finally, Moe's Madness this week includes Pants Party at 6 p.m. Friday followed by DJ Icite at 9 p.m. Saturday, and The Crags at 6 p.m. Saturday followed by DJ Noonz at 9.
The Mexican kids are shooting fireworks below? Email me at chrisa@gobrainstorm.net.