Lost in America
Beverly knocks it out of the park with coming-of-age debut, Dodgers

by Jeffrey Mannix
Every now and then a book comes along that eclipses even the most striking, well-written and skillfully plotted blockbuster from one of the select masters of the craft and marketplace. They're knuckleballs, these rarities, and not many writers have the temerity or bent grip to produce such an irregular offering. Released last month in cloth cover by Crown Publishing Group, Dodgers, by Bill Beverly, is such a book, and it shouldn't be missed. A guy who writes a debut novel with these twitchy moves may decide never to write another. Or with the mind of a knuckleballer, he may leap off a building to research what goes through his head during the fall.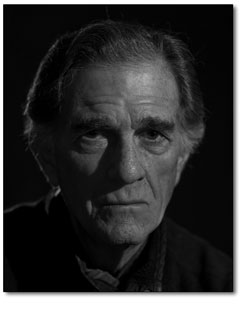 Jeff Mannix
Dodgers is about a gang of four teens from a South Los Angeles housing project called The Boxes. They work as runners and lookouts for a piffling gangster selling drugs in a number of derelict drug houses. East is the name of our protagonist, age 15 and related to his boss, Fin, by some incalculable lineage. He's been working the houses for Fin since a single digit age, rising to lookout at age 10, to house crew by 12, and now standing yard in 12-hour shifts, an executive position managing a crew of older boys watching for cops and stickups and doped-up junkies looking for freebees or a place to crash or die.
One night, East's yard is breached by cops arriving under the cover of firetruck sirens responding to a blaze a few blocks away and lookouts too dulled by monotony to call East with the sighting of onrushing police cruisers. East and his yard boys walk away, but the house is blown, and Fin loses valuable real estate, a chunk of business and a piece of his empire. And, important to this comically pathetic tale, his trust in East.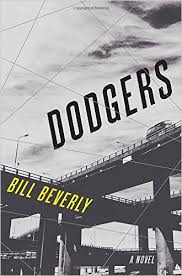 To redeem himself, since he's blood, Fin tells East that he must drive to Wisconsin with his 12-year-old brother, Ty, take along teen grunts Walter and Michael Wilson, and shoot dead a witness jeopardizing Fin's future freedom, one Judge Carver Thompson. "Crazy," said Michael Wilson. "We ain't gonna drive no two thousand miles. And back. Doesn't make sense."
East, Walter, Michael Wilson and Ty have never been farther east of L.A. than Riverside, nobody drove a car more than parking one down the block or to pick up a package. They all know each other but nobody trusts anybody, and five days on the road in a minivan Fin had rebuilt for the trip paints a grave picture. "This is the job car, boys. This is my gift to you … Reliable. Invisible. Rebuilt … Doesn't look new, but it drives new. You can sleep in it. Most important, you ain't gonna look like ignorant gang boys, which is what, in fact, you are. Wisconsin plates. In this car you look like four mama's boys going to a family reunion, which is what you want to look like … You ain't got to love it. You ain't even got to bring it back. But this is the right car for the job."
Beverly paints vivid pictures with few words. His hoodlum characters are coming of age before our eyes just as if we were in that van suffocating from the hubris and naiveté of wannabes driving toward an exit we all know will be misread. "Then Michael spoke. 'You want to take a little drive into Vegas? See the sights?' The instrument panel lit the curve of his cheek like a moon."
Dodgers will win awards. Be one who knew that before the rest. Cruise down to Maria's Bookshop and pick you up a copy. This is a keeper, and Maria's fronted the cost for you to have a copy today.