---
Ear to the ground:
"Is there some kind of Spandex convention going on?"
– British tourists confused over the strange local custom known as Iron Horse
---
Murder, he wrote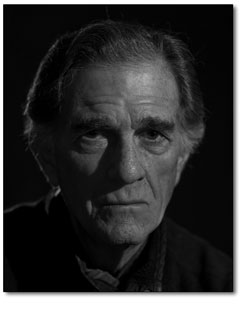 Fans of crime fiction may have thought it was a crime when local book reviewer Jeff Mannix disappeared from the pages of our cohort down the street.
But before you put the reading glasses down and dial up the detectives, the mystery of the missing writer has been solved. Mannix and his "Murder Ink" column will make its debut this Thursday (and the first Thursday of every month) exclusively on the Telegraph's online edition at www.durango telegraph.com.
This week, Mannix – whose resume includes book author, longhorn cattle rancher, male model and heckuva interesting guy – reviews Dodgers, a debut novel from Bill Beverly. Although Beverly's first foray into book writing, it's a hard-hitting, gripping trip into L.A.'s gang underworld that we sure hope won't be his last.
---
Wild things
Paddlers can whet their appetites for the wild weekend ahead with the Animas River Days Film Night, tonight at the Durango Arts Center at 6:30 p.m. (doors at 5:30 p.m.)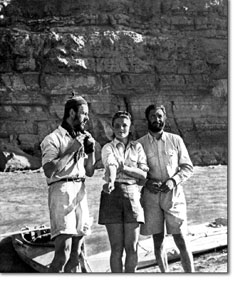 This year's theme, "Celebrating Wild Local Rivers" includes 110 minutes of whitewater intrigue, highlighted by a double feature of "Voyagers Without Trace" and "River of Sorrow."
A Banff and Mountainfilm selection, "Voyagers Without Trace" follows the story of three young Parisians as they arrive in America with kayaks, cameras and beer. The year is 1938 and the plan, considered foolhardy for the day: a first kayak descent of the Green and Colorado rivers. Although the trio filmed their journey, the color reels went largely unnoticed for 75 years, until director Ian McCluskey unravels the mystery. His curiosity sends him on a historical treasure hunt to Europe, uncovering unexpected connections to the French Resistance and the attraction that free-spirited risk-taking offers.
The second film, "River of Sorrow: Inheriting Today's Dolores River," takes a look at what was once one of the West's greatest, free-flowing rivers. Today, the river is a far cry from the one named by Spanish explorers 300 years ago, tamed by one of the West's last large dams, McPhee Reservoir. Although water from McPhee is now the lifeblood of agriculture, the film explores how sustainable this use is and the price future generations will pay for a river in decline.
Get tickets at Maria's Bookshop, Four Corner's Riversports and animasriver.days.com.
and cost $12/advance or $14/door.