---
Halloween hootenanny and Leftover lager
by Chris Aaland
To trick? Or to treat? That is the question Shakespeare really meant to ask in Hamlet's nunnery scene.
The KDUR Halloween Ball starts at 9 p.m. Saturday at the Animas City Theatre, this time around featuring innovative UK producer Gaudi. For the past three decades, the solo artist has been "shattering genre barriers, pioneering the electronic and dance music worlds, and amassing stunning collections of originals, remixes, collaborations and soundtracks" spanning such genres as reggae, dub, globalbeat and psychedelic. The stand-up comic Jonezy – former host of MEDS on KDUR – is back from New York City and will open the night's festivities and serve as emcee. Jonathan Root, an artist, audio-visual DJ and live VJ performer known as Aeonchild, will provide visuals. Danny Ladwa, Spark Madden and Noonz are also on the bill.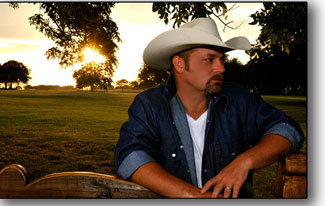 Start your Halloween off with rebel country crooner Chris Cagle, who takes the Concert Hall stage at 7:30 p.m. Saturday.
Stay warm on the spookiest night of the year with the Durango Funk Allstars' all improv show from 5-9 p.m. at the Balcony. DFA members play in some of the most popular local bands, including Sky Pilot, Bacon and the High Rollers, and regularly contribute to Jazz Church, Durango's only weekly jazz jam. You never know what will come next at a DFA jam, with funk, Latin, groove and jazz fusion all fair game.
Country crooner Chris Cagle takes the stage at the Community Concert Hall at 7:30 p.m. Saturday. His version of redneck rock & roll has fired up audiences for more than a decade and has spawned two gold albums, two No. 1 albums and 12 charted songs. One of my favorite local musicians, Thom Chacon, will open.
Moe's busy week includes the Marigolds of Hallows Eve party tonight (Thurs., Oct. 29) with drag queen bingo, haunting performances and a free keg giveaway starting at 8. Friday features a pre-Halloween party with DJ Kaztro at 9. On Saturday night, it's the Zombiefest Halloween Party & costume contest with more than $500 in prizes courtesy of Animas Herbal Wellness. Festivities start at 7. Work on curing that Halloween hangover from 7-11 Sunday with live music from Superhex and Sriracha Bloody Mary specials.
The Mancos Valley Distillery throws a Monster Mash costume party at 7 p.m. Friday, featuring Mountain Funk and the Cliff Dwellers. Mountain funk is a local band that blends indie, blues and psychedelic roots. The Cliff Dwellers are a Western Slope band that mixes covers of Nirvana, the White Stripes and Modest Mouse with originals.
A record number of Downtown Durango businesses have teamed up with the Durango Business Improvement District, Southwest Sound and Durango Chamber of Commerce to provide a safe "trick-or-treat" environment for area children, hosting a Children's Halloween between 4-6 p.m. Saturday for kids 10 and younger dressed in costumes and accompanied by an adult. Durango Fire & Rescue will be in front of the Main Mall with their fire truck distributing glow sticks. "This has been a tremendously successful event, and we're looking forward to another great year," said BID executive director Tim Walsworth. Participating merchants throughout Downtown will display bright orange pumpkins in their windows on Halloween to signal their involvement. "Participating merchants are located literally throughout Downtown, from Rio Grande Land, up the side streets and north to 12th St. It's a fun challenge for the kids to 'find' the pumpkins in the windows," said Southwest Sound owner Robert Stapleton, who came up with the idea a few years ago. Wandering in and out of stores in Downtown will also remind parents of the unique and varied shopping opportunities in Durango – good timing with holiday shopping on the horizon.
The Met: Live in HD returns to the Vallecito Room of FLC's Student Union at 10 a.m. Saturday with Richard Wagner's Tannhäuser. Wagner's early masterpiece is a powerful drama that blends history, myth and invention. It's a behemoth at four hours and 20 minutes.
In beer news, Breckenridge Brewery and Leftover Salmon celebrate their 25th anniversaries in November with the release of Silver Salmon India Pale Lager. Limited-edition bombers will include a download card for the LoS album, "25," which includes 25 never-before-released live recordings. "We thought an India pale lager would be a great style because it's light and refreshing such that you can enjoy more than one, yet there's plenty of complexity and flavor," said Breck's culture czar Todd Thibault (one of the truly good guys in an industry full of good guys). Salmon bassist Greg Garrison adds that there's "no fishy aftertaste," in a reference to the fact that no actual leftover salmon was used in the brewing process. Watch your liquor store shelves for this unique beer-and-tunes pairing, available in early November.
Finally, the Black Velvet trio plays the Diamond Belle Saloon at 5:30 p.m. Saturday.
This week's Top Shelf playlist features some of my favorite Halloween-themed tunes:
1. Hank Williams, "Six More Miles (To the Graveyard)," 1948. More than 65 years after its release, this country weeper still resonates. Halden Wofford & the Hi*Beams do a rocking cover of it in their live show.
2. Screamin' Jay Hawkins, "I Put a Spell on You," 1956. This one's etched into the American music canon.
3. Kip Tyler, "She's My Witch," 1958. Dig deep for this rockabilly gem. It's been covered by SCOTS and many others in the half-century since.
4. Loretta Lynn, "This Haunted House," 1964. Nobody sang divorce songs quite like Loretta.
5. Tom Waits, "Whistlin' Past the Graveyard," 1978. Waits' lament to a hobo is at times spooky and surprisingly peppy.
6. X, "Devil Doll," 1983. Punk energy meets country twang. Damn, X was a great band!
7. The Beat Farmers, "Death Train," 1986. A gem on their hard-to-find "Glad 'n' Greasy" EP.
8. The Johnnys, "Deadmen from Boot Hill," 1986. It's a shame more people don't know this Aussie cowpunk band.
9. Southern Culture on the Skids, "Zombified," 1998. Originally an Australian-only EP, it's since been reissued as a full album worldwide. The title track is stellar.
10. Ray Wylie Hubbard, "Conversation with the Devil," 1999. He only used cocaine because he liked the way it smelled.
11. Buddy Miller and Jim Lauderdale, "Vampire Girl," 2012. Two legendary songwriters teamed up for a great record a few years back. I thought they stole the show at the second Ride Festival a year later.
I only come to Baton Rouge to find myself a witch? Email me at chrisa@gobrainstorm.net