---
Bogguss, Random Rab and the French connection
by Chris Aaland
I can't tell you how many concerts and festivals I've attended, but it's certainly in the thousands. On Friday night, I watched TV in horror as one of my biggest fears came true: 89 people were murdered by terrorists at an Eagles of Death Metal show at the Bataclan in Paris. Dozens more were killed in related attacks at a soccer stadium, restaurants and bars.
Armed with automatic weapons and shotguns, gunmen charged into the Bataclan and mowed down everything in their path. Nick Alexander was one of the victims, working the merch table for the band. A true professional, he was entrusted with merchandise set-up and sales for countless bands throughout his career, from Alice in Chains to the Black Keys to Fall Out Boy. The musicians he faithfully served through the years remember him as engaging, enthusiastic, funny, friendly, organized and outgoing – the perfect point person for sales. Alexander was 36 years old.
Two Universal Music Group employees, Marie Mosser and Thomas Ayad, were also among the victims. Universal artists Keith Richards and the Vamps are among those who paid tribute this week. Mosser and Ayad were 24 and 32, respectively.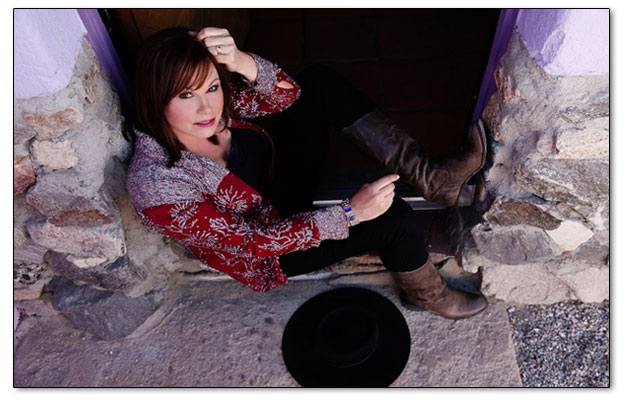 Suzy Bogguss brings her vintage twang to the Concert Hall at 7 p.m. this Friday.
We've wrapped our heads around violence at concerts in the past. Think of Dimebag Darrell being shot onstage by a deranged fan at a Damageplan concert in 2004. Or Mark David Chapman unloading four rounds into John Lennon's back in New York City in 1980. These were the deeds of deranged individuals.
Dimebag's and Lennon's deaths shocked us. But the ISIS terror is different. A group of radicals – many of whom are young men in their teens and twenties who were raised in middle class families in Europe and North America – are murdering out of pure hatred. Is it safe to go to a ballgame? A theatre? A restaurant? And if we're afraid to live our lives, have we let the terrorists win?
Alexander, Mosser and Ayad loved the music. They'd probably be the first in line for tickets to their favorite bands. You and I should be second.
Suzy Bogguss brings vintage twang to the Community Concert Hall at 7 p.m. Friday. Walking the line between critical acclaim and commercial success, Bogguss remains one of the rare artists who continues to please fans and critics alike with her vocal style, musicianship and meaningful lyrics. One of the most acclaimed female country singers of the late '80s and '90s, she blends songs of substance and depth with mass-market appeal and balances country tradition with a contemporary mainstream sensibility. From her debut in 1986 – she sold her first cassette at Dolly Parton's Dollywood theme park, impressing Capitol Records – to now, she's had a long career at the top of the country charts. Not one to be pigeonholed, she's dabbled in bluegrass, jazz and pop along the way. In 2014, she returned to her traditional country roots by releasing "Lucky," an album of Merle Haggard songs.
Durango Massive presents Random Rab and Bird of Prey at 9 p.m. Saturday at the Animas City Theatre. Emerging from his own distinct corner of the West Coast electronic music scene, Random Rab is a master of manipulating our temporal awareness. His original music simultaneously evokes ancient worlds and the future through the use of drum machines, samples, sequencers and instruments. Bird of Prey is Bay Area native Torin Goodnight, whose electronic music offers a cohesive blend of organic, tropical qualities with modern psychedelic bass. Doors open at 8:30.
BREW's Geeks Who Drink has moved to a new time each Wednesday: 6:30 p.m. And, yes, they'll hold Geeks Who Drink this Wednesday – the day before Thanksgiving. This is a good thing, because Erik's taps are overflowing with such offerings as Jesus (a heavenly double IPA with local yarrow), Prudence (a dark, earthy yeast beer) and Ursula (a smooth, drinkable amber). Plus, it's the last week of Nitro-vember!
Ska's latest offering – Hop Ivy – has its initial release from 5-7 p.m. today (Thurs., Nov. 19) at the World Headquarters in Bodo Park. The first hop beer sourced completely with Colorado ingredients will be available in cans sometime after the first of the year. As part of the release party, food specials featuring local Colorado ingredients will be offered, along with music by the Great Contention.
The Met: Live in HD continues at 10:30 Saturday morning with Alban Berg's "Lulu" in the Vallecito Room of the FLC College Union. Acclaimed artist and director William Kentridge applies his unique theatrical vision to Berg's notorious femme fatale who shatters lives, including her own.
Moe's highlights this week include DJ Kaztro on Friday, DJs Incite & Dirty Habitz on Saturday and a free show by Wasted Inc. on Sunday.
Elsewhere: the Black Velvet duo returns to the Diamond Circle Theatre from 5:30-10 p.m. Saturday; and Kirk James plays a solo, acoustic gig at 6512 at 6 p.m. Saturday.
The Paris attacks made me realize how much France has given me. This week's Top Shelf list recounts those blessings – fitting, with Thanksgiving on the horizon.
1. Liberte, egalite, fraternite. The French gave us liberty. Read up on the French Revolution and France's role in the American Revolution if you were a D history student.
2. Reinhardt & Grappelli. The legendary French guitarist and violinist gave us hot jazz, which led to David Grisman.
3. Cuisine. We all know the French can cook. But the beauty in French cuisine is its simplicity. A baguette, some cheese and a good bottle of wine is all you need.
4. Monet & Manet. I haven't spent a lot of time at museums but was moved to tears at the National Gallery of Art.
5. Beaujolais, Bordeaux and Burgundy. When beer just isn't enough.
6. Antibiotics & aspirin. The French have been at the forefront of many medical advances for centuries.
7. Olympique. Pierre de Coubertin was the father of the modern Olympic Games.
8. Voiture. Nicolas-Joseph Cugnot invented the first automobile – a three-wheeled, steam engine device, in 1769.
Viva la France! Email me at chrisa@gobrainstorm.net.