---
Ear to the ground:
"There aren't that many hot girls at the Fort. But me and my friends will go to City Market to check out the 30- to 50-year-olds."
– Fort Lewis College student relaying his college experiences thus far
---
Keeping your cool
Still looking for that perfect gift for that hard-to-please shower beer drinker or vegan? Fortunately the Telegraph's holiday secret shoppers have been hard at work combing the internet for gift ideas sure to delight drunks and health nuts alike.
For starters – and in the "why didn't we think of that?" category – comes the Shakoolie. As the name suggests, it's a shower koozie (we're guessing "shakoolie" sounded better than "shokoozie," which perhaps suggested another shower activity.)
Those familiar with the ingenious suction river koozie will recognize this as a wall version, with a round suction pad to safely and securely keep your beer cold and away from any airborne soap or body, um, "products."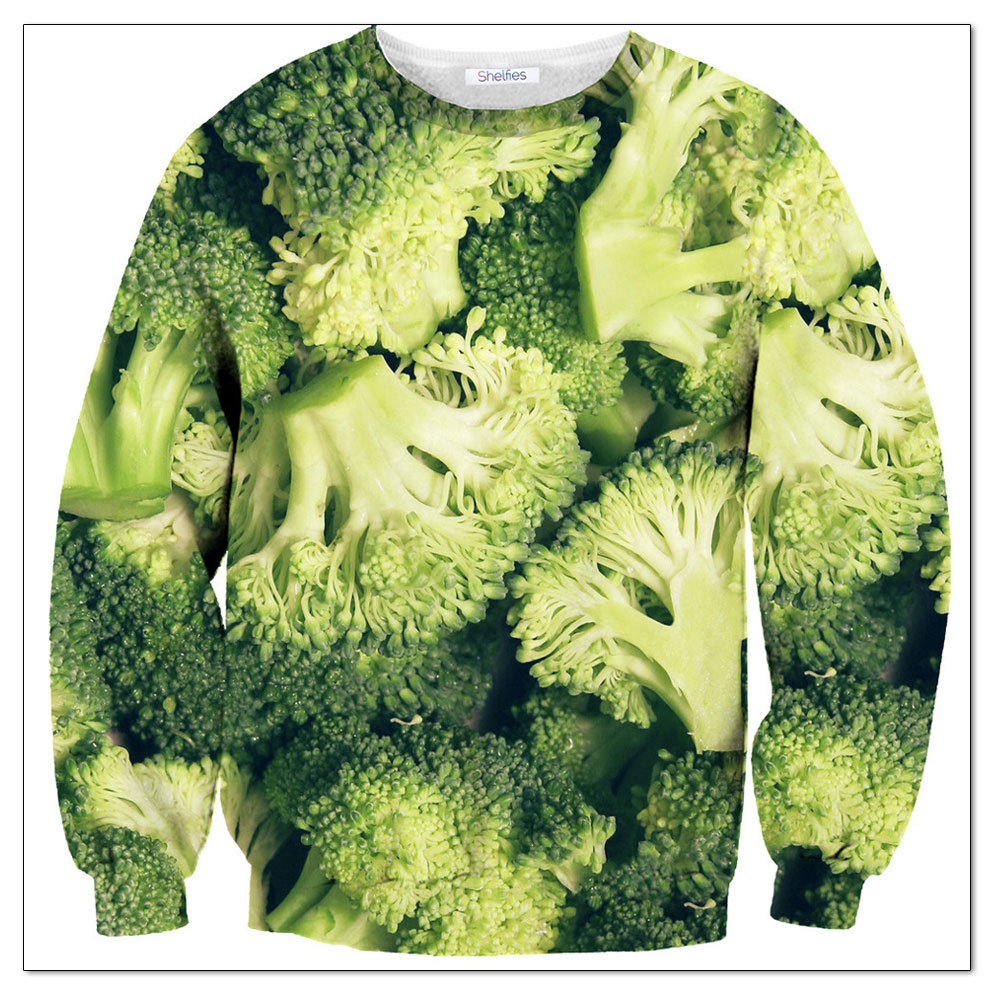 The Shakoolie ($9.97 plus shipping and handling; shakoolie.com) is available in a variety of designer colors to match any décor as well as slogans, including "Happy Hour in the Shower," "It's My Shower, I'll Booze if I Want To" and our favorite, "#DadBod." (There is also a "Muricans for Shower Beers," which we don't really understand but would avoid so as to not conjure up visions of George Bush naked.)
Now, what about those vegheads who like to wear their love of leafy greens on their sleeves? The website shelfies.com brings us the broccoli sweater (really more of a sweatshirt if you ask us), featuring an all-over broccoli print sure to be a hit in the organic produce aisle or at the Farmer's Market. For those looking to go a little more exotic, there's also avocado, bamboo and banana versions. Your plant-loving friends will also be relieved to know that no cotton plants were killed in the production of this garment, which is made from 100% polyester.
The broccoli sweater is available in a variety of sizes for $44.90, a little more than the real deal but guaranteed not to rot in the back of your crisper drawer.
But what about folks who'd rather help those less fortunate than give their friends next year's white elephant gift?
Next Tues., Dec. 8 is "Colorado Gives Day," an annual initiative sponsored by the Community First Foundation aimed at increasing philanthropic donations to the state's more than 1,800 nonprofits.
Although not as fun, as say, a shower beer in your broccoli sweater, donors can choose their favorite cause, including those right here in Durango. To donate, go to www.Col oradoGives.org.
Then, you can feel good about the broccoli sweater and shower koozie.