---
Getting hooked, Cinco and ambient house
by Chris Aaland

Back in January, I decided what Otto's eighth birthday present should be. Come February, he opened up a case with my 7 ½ foot, 5/6 weight Cortland Pro Crest fiberglass rod that my step-dad, Bill Raines, gave me for my 13th birthday in 1981. It was a cheap, durable rod that a little kid could drag over rocks, sand and streamside brambles and still catch fish. I caught thousands of trout, bass and panfish with it. By the time I turned 16, I'd graduated to a more expensive Sage fiberglass. Soon I was throwing an Orvis Trident graphite. The Pro Crest gathered dust for the next 30 years.
Bill loved the idea of a hand-me-down birthday for Otto. He threw in an old reel of my Mom's. My brother, Billy, contributed his very first fishing vest. Bill tied up a bunch of flies and outfitted the vest with everything a little fisherman needs: leaders, tippet, strike indicators, weights and dry fly floatant … even a whistle for Otto to blow if he tumbles into the river.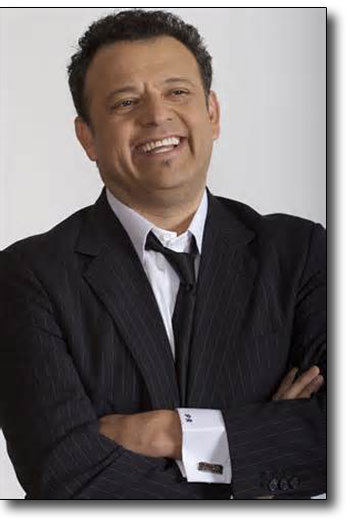 On Sunday, Otto broke out his new gear. We were on the San Juan River, on the banks below where the Simon Canyon arroyo dumps sand and occasional rainwater into the Juan. Otto tagged behind Grandpa like a puppy. They looked like Yogi and Boo Boo walking down the river. Bill quickly taught Otto how to do a roll cast and, less than a dozen casts later, Otto shouted to me that something was wrong. His strike indicator was missing. Ten casts into his fly-fishing career, a rainbow had gobbled Otto's purple midge nymph and darted into the current, submerging the float.
It didn't matter that Mr. O lost the fish in 30 seconds. What mattered is that he's hooked … much better than that first rainbow.
I'll be sure to make time in between bar-hopping this weekend for Otto's lesson No. 2.
Cinco de Mayo is more than just dumping a 7-oz. Coronita into the top of your jumbo frozen margarita or stuffing your face on Taco Tuesday. Technically, it celebrates the Mexican victory over French forces at the Battle of Puebla in 1862. But to you and me, it means celebrating Mexican culture. The Community Concert Hall welcomes Ballet Folklorico Quetzalli de Veracruz at 7:30 p.m. Tuesday. Folk dance is one of the oldest and most deeply rooted traditions in Mexico. Formed in 1985 by dancer Hugo Betancourt with Rosalinda Perez and Manuel Vazquez, their mission is to research practice and promote Mexican folk dances. They've grown from a troupe of just eight dancers to a company of more than 45 dancers and 10 musicians.
The Sky Ute Casino Resort in Ignacio brings comedian Paul Rodriguez on Saturday night, with doors at 7 and the show at 8. Rodriquez has been ranked among the 100 Greatest Stand-ups of All Time by Comedy Central and appeared in dozens of movies and TV shows, including "King of the Hill," "Born in East L.A." and "D.C. Cab."
British electronica takes over the ACT Tuesday night when The Orb comes to town. Over the last 25 years, The Orb has charted one of the most idiosyncratic paths in music, notching up hit singles and albums, sellout shows all over the world and an impressive string of collaborations, most recently with reggae legend Lee "Scratch" Perry. Initially formed by Alex Paterson and the KLF's Jimmy Cauty in 1988, The Orb's "Adventures beyond the Ultraworld" created a new genre: ambient house. This 18+ show also features special guests Govinda and Niko.
Tonight's Ska-B-Q brings rockabilly and cowpunk from Jerome, Ariz. – one of the coolest towns to visit if you're ever in Central Arizona, by the way – in the form of Nathan Payne & the Wild Bores. This quartet has a new EP, "Rural Mortis," available on Bandcamp. Music gets rolling at 5 p.m. and Mexican Loggers will certainly be flowing.
Speaking of brews, its time for another Firkin Friday at Steamworks. This month it's Michelada, a different twist on a chili beer. "It's thought to be a popular hangover remedy and has many regional variations, but usually always includes beer, limes and some form of chilies or hot sauce," said brewer Spencer Roper. Steamworks' version starts with Colorado Kolsch as the base, refermented with chilies, lime zest and lime juice. They finish it with a floater of Bloody Mary mix and a lime wedge, served in a salt-rimmed glass. The firkin gets tapped at 3 p.m. and probably won't last long.
Lawn Chair Kings return to the Dolores River Brewery at 8 p.m. Friday. The Nord, Dan, Pat and Chip will certainly fill their bellies with pizza and ESBs … you should, too. The brewery's funky little patio and impressive outdoor stage is one of the best spots to see live music in the Four Corners. Pack a bunch of buddies into a car, draw straws to see who stays sober and rock and roll all night.
Moe's Madness includes an extra Funked Up Friday on the patio with Hello Dollface at 6:30 p.m. Saturday's graduation party includes dancing to DJs Dirty Habitz and Squoze, plus giveaways courtesy of Animas Herbal Wellness.
The Mancos Valley Distillery hosts a CD release party for 3G, a four-piece family band from Mancos that blends rock, blues, flamenco and the occasional finger-style guitar instrumentals. Doors open at 5 p.m., with music starting at 8.
Elsewhere: Kirk James plays solo blues on the Dalton Ranch patio from 5-8 p.m. tonight; and the Black Velvet duo returns to the Diamond Belle Saloon at 5:30 p.m. Saturday.
Thinking of how Bill and Otto looked like Yogi and Boo Boo – not to mention the Kings are headed to Dolores – this week's Top Shelf list assigns cartoon characters to Lawn Chair Kings:
- Pat Dressen = Animal (of Muppets fame.) Imagine if Pat were to share the stage with John Denver and record a string of holiday specials. It would make the world a better place.
- Dan Leek = Scooby Doo. Tall. Dignified. Capable of eating a Dagwood sandwich and slapping an upright bass at the same time.
- Erik Nordstrom = Jonny Quest. Bold. Adventurous. Need I say more?
- Hap Purcell = George Jetson. The five-string banjo is a technical thing. So was working at Spacely's Sprockets.

Yogi has it better than a millionaire? Email me at chrisa@gobrainstorm.net.