Little pink houses
There's no place like home, and after three years living here, Durango really feels like home. I'm grateful to the community for that. I realized this after two back-to-back trips to the only other places I have called home: Normal, Ill., and Crested Butte, Colo.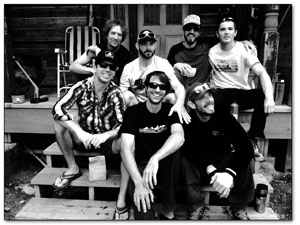 Yes, I'm from a town called Normal. It really says it all. A typical American mid-sized Midwestern town that John Mellencamp could have sung about. Little pink houses. Surrounded by cornfields, cows and soybeans. Malls, plenty of malls. A college. Frats and sororities. All types of people, colors, ethnicities and income brackets. The rich live on one side of town; the poor on the other. The middle class lies in between. State Farm insurance has its headquarters there.
I had to get out. A fine place to be raised, but if you're restless and yearning to see wild places, well, you must go. So I went. You know the story, man goes west. Finds himself. Blah, blah, blah. Now, I find myself again when I return to Normal.
The passage of time will make you hold things close to your heart that you once took for granted. I recall my teen-age days of being angsty, angry, confused and depressed. I remember telling my parents I hated them more than once. "Every teen-ager is a shooting star," writer Doug Robinson once penned.
My mother recently retired from her job as a middle school principal, so I went home for the party. I'm proud of her, and she already seems more relaxed. Her job was incredibly stressful. She deserves a good party.
I am not nostalgic about the landscape of my Motherland, but rather the people. The landscape bores me, makes me long for diversity. It's as if no one can think creatively about how to use land. Corn. More corn. Throw some soybeans in there, and cows. That's about it. The Midwest has some of the most fertile soil in the United States, and all they do is spray pesticide on it and grow GMO corn, soybeans and raise hormone filled cattle.
But I still find ways to appreciate this landscape. Every morning I write, as Grandma reads the newspaper, Mom prepares for the party, Dad is at work, always working hard, my brother reads the paper too and catches up on sports. Like myself, my sister-in-law works on her laptop; she's a wedding dress designer in New York City. And then when I'm done writing, I run with my brother.
Life around here revolves around the lake my parents live on. It's a burst of refreshment from the muggy, humid air that makes you sweat the minute you walk outside. Each day we take a pontoon ride. The rich people's houses look like something out of the Great Gatsby. One section of the lake is still forest. We float slowly, taking it all in, the serenity of a midday boat ride. And then, "look, a bald eagle." Whoa. Something wild. Hope. The eagle shows off its wingspan as it flies higher in the sky; till only its trademark white head is visible.
Mom's party is a blast. I visit with people I haven't seen in years. I'm a novelty in these parts, the only one from Colorado, and I gladly oblige with tales of mountain living. Everyone wants to know about legal weed. I think they hear more about it on the national news than I do following our local media.
The house is filled with kids throughout the weekend. Cousins with kids. Friends with kids. The trippy part: At 35, I'm older than every single one of the parents with small children. Back home, everyone is all grown up. Maybe I should grow up too, I ponder.
My visit to Crested Butte the following weekend was a perfect contrast. My buddy Tim and I arrived just in time for the Fourth of July parade, which is among the best, if not the best, in Colorado. Everyone dressed in red, white and blue except for the Rocky Mountain Biological Laboratory crew, there are 60 of them only wearing skunk cabbage skirts. And then there's KBUT, the local radio station, and their Soul Train float, filled with afros and glitter. My friend is running the whole gig and puts us to work at the beer tent, slinging t-shirts and selling drinks.
Here, most of my friends are not growing up. Maybe on paper they are, but their living situation says otherwise. They live in a house that feels like a commune. Couch surfers every night. Dogs everywhere, escaping the house and out onto the streets. People argue about eating each other's food. The living room table is covered in incense, jars of weed and old climbing magazines. Some of my friends are having "summer flings," mid-thirties and all that matters is the summer, the moment, having a good time. It's like I'm 22 for the weekend. Awesome.
The day after the Fourth of July, I deliver a presentation at the local bookstore. I've done this a couple years in a row now. The audience is usually comprised entirely of my friends. I plan on reading stories that involve the usual repertoire of my old school stories: sex, drugs and rock climbing.
I walk in late and everything is different than I expected. There are people I don't know. Not only that but there's women I don't know, waiting to hear me speak. Beautiful women. And there's kids. Wait, who let these kids in here? I retool my reading material, and keep things PG. It's my most successful presentation ever, and my writing dreams are kept alive.
The next day is the Farmer's Market. Vibrant, organic food, arts and crafts, hippie girls singing bluegrass. Independent and local, two necessary ingredients to keep the flavor and spirit of the West alive. Midday I want to go bouldering, but it rains. So I head over to the new coffeeshop and bakery. It's a small, organic, craft-based joint. I love it. There's a garden out back and a zine library. I think the hope for America comes in the form of this new small-batch, craft movement sweeping the country.
I want to stay in Crested Butte forever. Well, at least through the summer. But it's time to go back, back to work, back home to Durango. The more I travel, the more I realize its good to have a home, especially because the road goes on forever, and the party never ends.
– Luke Mehall