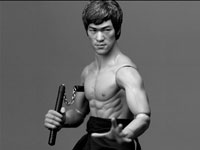 Divers: Todd Flemion, Chinese Medicine Guy
Interesting Facts:T odd has a 37th degree black belt in an undisclosed martial art
Got a dirty little secret?
Looking for guidance to remedy a sticky situation?
Seek help from the master of the kitchen! The Dish Diver has solutions to life's little messes. Send your problems to "Ask the Diver." - By mail to Durango Telegraph - Attn Diver -534 Main Ave., Durango, CO 81301; by email at telegraph@durangotelegraph.com, or by fax at 259-0448.
Dear Diver,
I desperately need to see dirt and sunshine this weekend. Where's a quick getaway where I can recharge my batteries and brace myself for the next two or three months of winter? Please help me out of the white room.
– No longer digging it
Dear Whitey,
You have several options to choose from based on your pocketbook. A "special weekend getaway" in Cancun may be up your alley. Consider though, the cost/benefit analysis of your tan. Such internet specials may result in your billfold being lighter by 1,000 greenbacks. Option #2 offers a trip to your local tanning "salon." Convenience and copious amounts of vitamin D await you. If the "C" word (cancer) concerns you, I know a good Chinese medicine doctor who can help. Finally, finding that warm place within you may have an appeal. Breathe into your belly and imagine radiant sunshine emanating from your center toward your fingers and toes … .
– Diver
Dear Diver,
I think the band The Who sucks, and it was especially painful watching the half-time show at the Superbowl. But it also feels like I'm the only one. How should I deal with my Townshend phobia? Is there a support group or should I start up Who-Haters-Anonymous?
– Tommy in Durango
Dear Thomas,
Zhang Zhong Jing, a 3rd century BCE music critic, once wrote of The Who: "Their music makes the teen-ager in me want to give my father a piece of my mind. The music critic in me wants to cry for the piece of my mind I lost." Some argue over the exactness of the translation, but it would appear Zhang would happily join your support group. As consolation, you have a 365-day reprieve before another 70-something band takes the next half-time stage.
– Diver
Dear Diver,
I came into work last Monday and found a pink slip waiting for me. Please help. I don't want to leave Durango, but I'm not drawn to the drive-thru window at Wendy's either. What's your get-rich-quick scheme to keep me local and alive through the end of 2010.
– Food Stamp Farley
Dear Farley,
Sorry to learn of your employment status. I have heard there is an establishment in Farmington that might hold the key to your financial success. If you like to socialize while working out, then pole dancing may be the right career choice for you. A couple things to keep in mind – your paycheck is usually in small-denomination bills and this is a high-volume business. A generous yet competitive spirit is a plus. If gardening is more your style, scope out an out-of-the-way plot of BLM land, grab some Miracle-Gro and Mary Jane seeds, and in no time you can be a supplier for one of the 3,600 medical marijuana dispensaries inDurango.
– Happy growing, Diver