Roadtripper, return of Oktober and Pato Banton


by Chris Aaland
Thrice in the last four weeks, business took me across the state. These treks afforded me opportunities to sample great cuisine and wonderful microbrews while meeting folks who share a common passion for music, food, beer, sports and my alma mater, which was ultimately the reason for these trips.
Last Saturday found me in Golden, hosting a Fort Lewis College alumni tailgate party and gathering with classmates for post-game beers at the funky Golden City Brewery. Golden's second largest beermaker is housed in a Victorian home just four blocks from the cold, gray walls of corporate beer central. Golden City holds weekly celebrations in its back yard each Saturday featuring women in dirndls, men in lederhosen, bluegrass and Celtic bands, and affordable pitchers of tasty brown, red, golden, wheat and pale ales.
The cool air, changing colors and hundreds of people singing along with twin bodhrans and a lone mandolin player to "Whiskey in a Jar" made me realize our own beer fest is just days away.
O' Zapft Is! When Mayor Leigh Meigs taps the wooden keg of Carvers' beer at 11 a.m. Saturday to start the San Juan Citizens Alliance Oktoberfest, it's on. Other City Council members will tap kegs of Ska, Steamworks and Durango Brewing.
If you've never done it, here's the skinny: Buy a commemorative stein and a bunch of wooden nickels and enjoy beer, local and organic food including Sunnyside Farms bratwursts, bicycle-powered Turtle Lake smoothies and more. There's fun for the kiddos, too: a bouncy castle and crafts by the Durango Discover Museum, Durango Nature Studies and Children's Museum of Durango. There's live music galore, ranging from polka to reggae, ska to world groove. Participating bands include national headliners Casper & the Mighty 602, Euforquestra and Warsaw, plus local favorites Alte Kamaraden, The Alpiners, a dub rock band, Black Market Electric and the Hounds of Purg.
The M.O. of the San Juan Citizens Alliance is to preserve and protect wilderness and public lands, so it's only natural that sustainable activities like reusing, recycling, composting and alternative energy play a key role in Oktoberfest. The event's website touts a simple equation: composting = cabbage = sauerkraut.
There are a few changes this year. For starters, the event has moved from Main to Second Ave. between Seventh and Ninth. This year's fiesta runs from 11 a.m.-6 p.m. Saturday and again from 11 a.m.-3 p.m. Sunday. A new city ordinance says no dogs at downtown events, so leave your pooch at home.
In case you're keeping score, Oktoberfest originated in Germany on Oct. 12, 1810, to celebrate the wedding of Princess Therese and Bavarian Crown Prince Ludwig. This year marks the San Juan Citizens Alliance's sixth Oktoberfest.
Following their afternoon gig, Warsaw plays Steamworks at 10 p.m. Saturday. Although their lineup is ever-changing, their commitment to ska, punk and raging good times continues.
Another Oktoberfest band that continues into the wee hours is Euforquestra, which grooves at the Summit at 10 p.m. Saturday. These guys are no strangers to Durango, having brought their eclectic mix of Afrobeat, reggae, Afro-Cuban, samba, Soca, funk, salsa and dub to town many times before.
World class reggae comes to the Summit on Sunday in the form of legendary English toaster Pato Banton, Casper & the Mighty 602 Band and DJ I-Gene. Banton had a No. 1 British hit in 1994 with "Baby Come Back," has been sampled by the Beastie Boys (parts of "Don't Sniff Coke" appear in "The Sounds of Science") and was nominated for a Grammy in 2001 for his "Life Is a Miracle" album.
The Summit's slate this week also includes Good Gravy on Friday. The Fort Collins quintet is based in bluegrass but fuses electronica, jam, funk, reggae, hip-hop, jazz, Latin and other genres.
The fourth annual Durango Fall Blaze bicycle tour takes place Saturday. For cyclists, there are 37-, 60- and 100-mile rides beginning at 8 a.m. Ride with members of the 13-time national champion FLC cycling team and professional rider and Skyhawk alum Tom Danielson while raising money for FLC cycling scholarships. The packet pick-up party takes place from 3-7 p.m. Friday at the Three Springs neighborhood information center with Carvers beer. Lunch and a celebration party will happen from 11 a.m.-5 p.m. Saturday under the Durango Fall Blaze tent at the center of campus. Participants are admitted to the party for free; others pay $10 for chili and a potato bar with all the fixings, Steamworks beer and more. For more information, visit www.durangofallblaze.com.
Elsewhere, Nina Sasaki, Larry Carver & Ben Gibson play rock and blues at El Patio beginning at 4:30 p.m. tonight (Thursday). Formula 151 performs at the Sky Ute Casino bar in Ignacio at 8 p.m. Saturday.
The Starlight's schedule this week includes Salsa Night at 8 p.m. tonight, live jazz with the Bob Hemenger Trio at 6 p.m. Friday, DJ B-Side at 9 p.m. Saturday, Musica del Mundo at 8 p.m. Sunday, live music with Eric Keifer of Aftergrass at 8 p.m. Tuesday and Jonezy's Club Meds at 9 p.m. Wednesday.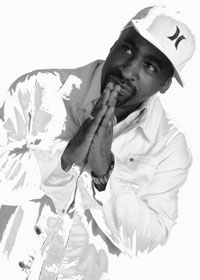 World renowned British reggae artist Pato Banton plays the Summit on Sunday night

This week's installment in FLC's free live concert series features the bluegrass sounds of Waiting on Trial. Music starts at 7 p.m. tonight in the amphitheatre; in case of rain, it moves into the Student Union solarium.
Gastropubs have often thumbed their noses at canned beer. In the past, it made sense: the purveyors of watered-down, mass-marketed megabrews held a monopoly on 12-oz. aluminum vessels. Since alehouses feature craft beer and imports, cans didn't work. That's changing, though. More than 30 craft brewers nationwide have began to can some of their beers. Lady Falconburgh's has teamed with Ska for a weekly can night, offering $3 cans of ESB, Euphoria, Modus Hoperandi and True Blonde, plus giveaways of Ska and Falcs schwag from 6-10 p.m. Fridays.
Here are 10 of my favorite Colorado beers you can find in a can at local liquor stores:
1. New Belgium Sunshine Wheat
2. Oskar Blues Dale's Pale Ale
3. Oskar Blues Gordon Ale
4. Oskar Blues Mama's Little Yella Pils
5. Ska ESB
6. Ska Euphoria
7. Ska Modus Hoperandi
8. Ska True Blonde
9. Steamworks Steam Engine Lager
10. Steamworks Third Eye Pale Ale
Roll out the barrel? E-mail me at chrisa@gobrainstorm.net •