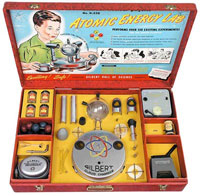 Divers:Liggett, of KDUR fame
Interesting facts:Liggett builds fences so he can sit right in the middle of them.
Got a dirty little secret?
Looking for guidance to remedy a sticky situation?
Seek help from the master of the kitchen! The Dish Diver has solutions to life's little messes. Send your problems to "Ask the Diver." - By mail to Durango Telegraph - Attn Diver -534 Main Ave., Durango, CO 81301; by email at telegraph@durangotelegraph.com, or by fax at 259-0448.
Dear Diver,
Why are so few of theDurango Telegraph's"Divers" actually Divers? I read this column religiously and have taken advice from waitrons, cooks, accountants, business owners and salesfolk. But rarely does a bonafide dishwasher answer. What's up? There some questions only a swamper can adequately address.
– Desperate for divage
Dear D for D,
Hey guess what, I'm not a true "Diver" either! Do you really want advice from a dish diver? Seriously, I know the majority of dishwashers in this town are hard working. Some may have even studied philosophy in college, and they could be well versed in doling out the helpful information you need. But let's blame Robert Redford here. Rumor has it he was an active dishwasher years ago at some pizza place in Boulder. He went on to have a very prestigious career in Hollywood, making a few good movies as an actor and director. But then in 1986 he starred in "Legal Eagles," directed by the great Ivan Reitman and co-starring Debrah Winger and Darryl Hannah. Hell, even Brian Dennehy was in the film. However, Redford was unable to smell that stinker from miles away. Hollywood dumped that heap of trash on America, and we haven't been the same since. It's obvious Redford's years as a diver are to blame. Do you still want advice from a dishwasher?
– Diver
Dear Diver,
I bought my own personal hand sanitizer and every germy person in the office has been coming up and poaching it. How do I keep my dirty co-workers at bay and away from my personal protectant?
– Scared Shiteless of Swine
Dear SSS,
Keep the sanitizer close to you. When the mooching perpetrator reaches in your vicinity, sneeze or cough on them. And I'm not talking a cough or sneeze like you're an infant. Really let them have it. Don't hold back… you know what I'm talking about, projectiles and everything. Cough or sneeze like you're one hack away from a dirt nap. That'll learn 'em.
– Diver
Dear Diver
Will the State of Colorado approve me for medical marijuana if I suffer from nausea and extreme headaches only in the morning after nights where I've stayed up too late? I'm in pain and feeling sick right now, and I think a pot brownie is the medicine I need.

– Mac on the South Side
Dearest Mac,
Well this is interesting. Sounds to me like you want some quack to give you some sweet mary jane to get rid of your Irish flu. This is another reason to drive Obama (if that's his real name) right out of office. Our president is just about to give every Tom, Dick and Spicolli the green light to be stoned to the bejeezus at any given moment. Next thing you know, I'm losing my job, and my taxes are going up. I've seen it a thousand times. Mac, everybody knows the only way to treat your morning sickness is with whatever caused it. Hair of the Dog I believe it's called. Hair of the Dog is also a great song by Scottish rock band Nazareth. Nazareth had its heyday in the '70s but is still churning out music that sounds great to both stoned and straight people in 2009.
– Diver