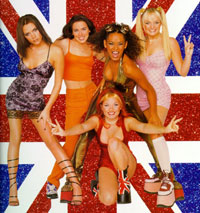 Diver:The Thrive Girls – Bethany, Deirdre, Emily and Bobbi of Thrive Chiropractic
Interesting facts:The Thrive Girls continue to sell the best crack in town
Got a dirty little secret?
Looking for guidance to remedy a sticky situation?
Seek help from the master of the kitchen! The Dish Diver has solutions to life's little messes. Send your problems to "Ask the Diver." - By mail to Durango Telegraph - Attn Diver -534 Main Ave., Durango, CO 81301; by email at telegraph@durangotelegraph.com, or by fax at 259-0448.
Dear Diver,
I've got serious garden envy. All of my friends routinely circle up and discuss their harvests, cultivation techniques and fertilizer schedules, and I'm missing out on the greentalk. Is it too late to plant a garden? What's the easiest way to get in the dirt and get growing in a weekend.
– Feeling seedy in Durango
Dear Seedy,
Even though it is July, it's never too late to start a garden. Have you ever heard of a backhoe?? Rent one, if you don't already have one, and dig out your spot quickly. The next step is to dress up like a ninja and sneak under cover of darkness and commandeer some prime plants from your friends' gardens. If you only take a little from each garden no one will notice, or you can just blame those sneaky rabbits! Your friends will be impressed with your quick growing results, and you will have had a chance to hone your stealth skills. It's a win-win!
– Sincerely, The Divers
WARNING: If any of our primo plants are missing we will know where to find you and we will use our ninja abilities to recoup!
Dear Diver,
I'm currently in the market for a new ride and need a little guidance. What's the perfect Durango vehicle? I'm thinking of something with a gas tank but am open to all/any options. Cheap and cool are the only mandatories.
– Donald
Dear Donald,
It depends on what message you want your ride to send. If you want to be super sensitive eco guy and look hot on your new ride, we suggest a super sweet home built bike with racks to hold all your goods. Throw some tassels on it and you will be stylin'! The next step down from a human-powered vehicle that is all the rage is the sweet styling of a modus operandi that is sweeping Durango by storm – the scooter! Technically the motorized bike (49.5 CCs or less) can hook you up with never having to pay for parking again, yet it can get you where you need to go in a jiffy. Plus it only costs $5 for 3 years of licensing. Talk about sweet! Tip: Get the governor taken off and you can really get kickin. But we did not tell you that. Your last option if you are anti Subaru/Jeep/Toyota and you don't believe in global warming but do believe in our god given right as Americans to use our and everyone else's natural resources as you see fit, a Hummer is the car for you. And the good news is, you can probably get one on E-Bay for less than $500. (Just say no to this last option, Donald!) God gave you legs to get you walkin' and feet to get you pedaling – the ankle is just to connect the two – not for pushing on gas.
– Your bike-loving Divers
Dear Diver,
I've got a high school reunion coming up and am starting to get jittery. I'm fit, reasonably successful and own my own dirt, but still feel a little nervous. What's the best way to beat out the competition and claim my rightful status atop the Class of '89.

– The artist formerly known as class clown
Dear CC,
Why so jittery? If you are being straight with us, than what you have going for you is WAY more than most of your classmates. Most of them peaked in high school (are probably STILL wearing their letter jacket with their tassel hanging from their rear view mirror) and have since grown pudgy, lost some hair, been married at least twice and maybe even done some time in the big house. Get in the zone, pump that GnR and power slide into that reunion in style with a rented super hot "fiancée" on your arm. Make sure she can remember your name after a few drinks though.
– See you in Paradise City,The Divers
In this week's issue...
March 17, 2022

Lake Powell drops below threshold for the first time despite attempts to avoid it
March 17, 2022

Purgatory Resort set for expansion but still faces hurdles
March 10, 2022

New health care studio takes integrated approach to healing