What would Bret Michaels do?



by Chris Aaland
I'll bid farewell to my thirties this week. It's hard to believe that 40 years have come and gone this quickly. It's harder to believe that I can continue to act half my age with a 40-year-old body that aches and creaks every time I bend over to pick up my 1-year-old.
Fortunately, role models can be found at every change of the channel. Brett Favre may have retired from the Green Bay Packers a few weeks ago, but Bret Michaels is still rockin' at 45. And the good folks at VH1 bring him into my living room each Sunday night.
"Rock of Love" may indeed be the greatest television parody of our time. It pokes fun at hair metal and the 1980s with the affable Poison lead singer vying for the love of 20 women – each of whom would certainly suffice as a one-night stand, but none without flaws. "America's Next Top Model" these women aren't. Instead, they're genuine trailer park America, complete with split ends, zits and bad breath. Which is exactly what makes them all so lovable – and, in turn, what makes "Rock of Love" work.
For beer-bellied, middle-aged, middle class warriors like myself, Michaels is even more of a hero today than he was in the '80s. At first glance, it seems his life still revolves around beer and bikinis, hangovers and Harleys. But upon further review, he's just another Willie Loman groping for balance between the Bacchanal fantasies of rock stardom and the all-to-real fears of a lonesome 45-year-old guy from Pittsburgh suffering from Diabetes. If that balance happens to take the form of a 23-year-old with implants and hair extensions, so be it.
Bret Michaels met his 40s head on. He survived. He waited patiently as hair metal withstood challenges from grunge, jam bands, boy bands and country guys with bad mullets. And then, when reality TV reared its ugly head, he seized the day.
I plan to seize the day this Monday night, sequestered to my usual corner of Lady Falconburgh's with a pint in one hand and a plate full of chicken wings in the other. I could greet 40 with a promise to never have another hangover, give up tobacco, start an exercise plan or go to church. But why? WWBMD?
For one, he'd drive up North Main to sample Durango Brewing's newest flavor, Durango Pale Ale. DPA is an American style pale ale made with American-grown hops and barley. It's medium bodied with moderate maltiness. It finishes hoppier than DBC's other beers, just as a pale ale should. Trust me, you'll do your belly good by dropping by and buying a bomber or imperial pint of it.
Bret would probably also rise and shine early Saturday morning, as Beach Boys tickets officially go on-sale at 9 a.m. at the Community Concert Hall ticket outlets in Bayfield and Durango and online at www.durangoconcerts.com. Reserved seats range from $60-$100 and are limited to four per customer. General admission tickets cost $45, with a limit of 20 per customer. Local cross-dressing crooner Ralph Dinosaur has been added to the bill, with another national act TBA. The June 4 event also includes the "Morehart Chevrolet Beach Party" with a classic car show, Coors beer and a variety of food vendors.
If Bret were to head out into the Durango nightlife, he wouldn't find Tesla or the Scorpions belting out arena anthems or power ballads this week, but he would find a world of music.
Dave Stringer will perform kirtan at 8 p.m. tonight (March 27) at Yogadurango, located at 1485 Florida Road. Kirtan is a folk musical form that arose from the devotional Bhakti yoga movement in India in the 15th century. Stringer is considered the preeminent American practitioner of this ancient music. His sound marries the transcendent mysticism of traditional Indian instruments with the exuberant, groove-oriented sensibility of American gospel.
The Random Family String Band, a four-piece newgrass band from Taos, will perform at 9 p.m. Friday at the Summit. Random Family builds upon bluegrass and folk roots with danceable grooves and instrumental improv.
One of Jamaica's top performers, Sister Carol, brings her socially conscious vibe to the Summit at 9 p.m. Sunday. Raised in the ghettos of Kingston and the dancehalls of Brooklyn, Sister Carol won critical acclaim for her Grammy-nominated 1996 album, "Lyrically Potent."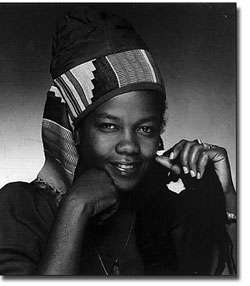 Sister Carol

If you want to catch local musicians, try the 8th Ave. Tavern from 8 p.m. until midnight Friday for the Kirk James Blues Band, or the Billy Goat Saloon in Gem Village at 8:30 p.m. Saturday for Formula 151.
Steamworks welcomes DJs and live bands this week, with Link spinning techno on Thursday, Brian Ess performing "This Is a Test" on Friday and James and the Devil appearing on Saturday. Music starts at 10 p.m. each evening.
Durango DOT Comedy presents "Absinthe Makes the Heart Grow Fonder" on Saturday night at the Durango Arts Center. Doors open at 7:30 p.m. and the show starts at 8. This live improv comedy troupe has been keeping Durango in stitches since 2002. The event also features $1 Ska brews.
Bret Michaels got me thinking about 10 hair metal highlights from my youth, when 40 seemed light years away:
1. Tommy Lee pounding out Edgar Winter's "Frankenstein" while spinning above the crowd in Phoenix on his revolving, suspended drum kit during Mötley Crüe's "Dr. Feelgood" tour.
2. Watching the mosh during Metallica's "Monsters of Rock" set in 1988 and realizing what Robert Plant was singing about in "The Ocean."
3. Quiet Riot, Whitesnake and Helix at McNichols Arena in 1984. Dude.
4. Tucking my left arm into my T-shirt and air-drumming with Rick Allen at Def Leppard's 1988 Red Rocks show.
5. Passing out at Red Rocks during a Night Ranger/Rail twin-bill after too much Bartles & James.
6. Ditching class to wait (unsuccessfully) in line for Van Halen tickets at Westland Mall in 1984.
7. Hearing Kip Winger tell winsome tales about ditching class at Golden High School to ride his Harley up to Red Rocks.
8. MTV's "Headbangers Ball." A Saturday night tradition.
9. Meaningful discussions with high school dropouts on my landscaping crew about whether or not Queensrÿche's "Operation Mindcrime" was the album of the century.
10. Still wearing '80s heavy metal T-shirts to bluegrass festivals. •
The cannons don't thunder, there's nothin' to plunder, you're an over-40 victim of fate? E-mail me at chrisa@gobrainstorm.net.