The Count, bellies and the Beach Boys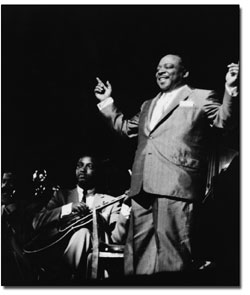 The Count
by Chris Aaland
Sometimes the worlds collide. For most of my adult life, I've had one foot in the sports world and the other in music. I spent more than 10 years working in the FLC Sports Information Office and am married to FLC's head volleyball coach. In my current role as director of alumni relations, I work with many former student-athletes to arrange reunions, gatherings, awards ceremonies and scholarship campaigns.
My other world sees me rambling about music in this column, spinning roots music on KDUR and booking live music for Durango Acoustic Music.
It's safe to say I've worked 500 college and pro sporting events and more than a hundred concerts – often bouncing between both worlds in the same day.
Sometimes, fate works in my favor. Last week I was fortunate to host "Cask Strength" on Wednesday night, hustle down to the Abbey for the Eddie Spaghetti/Railbenders/Supersuckers ménage a trois, and scurry across the state to Pueblo the next morning for the Rocky Mountain Athletic Conference women's and men's basketball championships. Not only did I get to see three great alt-country acts, but I also cheered on the alma mater as the men's team won the RMAC title and the women lost an overtime semifinal thriller.
This week, I must sacrifice live music for college sports. My real job calls me to the great Midwest to accompany one of the Skyhawk hoops teams to the big dance – the NCAA North Central Regionals. The women will square off against fellow RMAC foe Nebraska-Kearney on Friday in Vermillion, S.D.; the men face Nebraska-Omaha on Saturday in Winona, Minn. I'll be one place or the other, but the music will be here.
The Count Basie Orchestra performs at the Community Concert Hall at 7 p.m. Thursday. Don't think this is some dinosaur act trying to cash in on one of jazz music's biggest names. Four current touring members were hired by Count Basie prior to his death in 1984, and this lineup honors 70 years of jazz, swing and blues heritage. From "One O'Clock Jump," which the Count wrote and recorded in 1937, to legendary collaborations with Joe Williams, Ella Fitzgerald and Frank Sinatra, the Count Basie Orchestra is synonymous with big band music.
New Orleans-style blues and R&B comes to town at 7 p.m. Saturday as Durango Acoustic Music welcomes the Eric Lindell Band to the Henry Strater Theatre. Lindell has recorded a pair of soulful albums for Alligator Records and was a standout at the 2007 Telluride Blues & Brews. His revolving door of a band always features some of the Crescent City's top musicians. Lindell attributes this to the fact that in New Orleans, musicians from a variety of disciplines are constantly sitting in at each other's gigs, keeping the vibe fresh.
The Bellydance Superstars present "Babelesque" at 7 p.m. Monday at the Community Concert Hall. Blending Middle Eastern music, costumes and dance, the 14-person Bellydance Superstars were called "the most important dance troupe in the world" by the London Times.
Several local acts lend their talent to a variety of causes in the next week or so. Tonight finds guitarist Kirk James playing solo blues at the "Soup for the Soul" charity event at 5:30 p.m. in the Fort Lewis College ballroom, located on the top floor of the College Union Building. The event benefits hospice care in the Four Corners.
Formula 151 performs for the "Hops and Hopes" fund-raiser for the Durango Early Learning Center starting at 6 p.m. Saturday at the Durango & Silverton Train Depot.
Save the date: the Abbey Theatre, Durango Acoustic Music and a bevy of local musicians ranging from punk to bluegrass and rock to folk will raise money for the 700 Main Ave. Disaster Relief Fund at 7:30 p.m. on Thurs., March 20. Bands who have already committed to this effort include the Lawn Chair Kings, the Freeman Social and Rock & Rye, among others. Stay tuned for more details.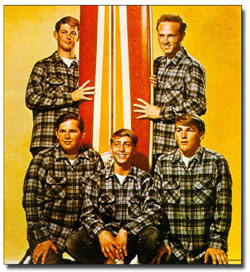 Last week saw the announcement of the June 4 Beach Boys concert at Ray Dennison Memorial Field at FLC. Tickets will go on-sale at 9 a.m. on Sat., March 29. I'm somewhat miffed by the Beach Boys buzz. While the band's place in rock history is cemented, a Wilson brothers-free Beach Boys is an idea that bothers me. Dennis drowned in 1983, Carl succumbed to lung cancer in 1998 and Brian – the creative genius of the Beach Boys – basically checked out from the band due to psychosis in the late 1960s. Mike Love, cousin to the Wilsons and co-writer of many of their biggest hits, remains the lone original Beach Boy. Bruce Johnston joined the band in 1965, and has certainly earned full Beach Boy status. They're legends, for certain.
If anything, it serves as a reminder of the fine job Gary Penington has done (and continues to do) booking live music on the hill. Gary has announced his retirement as director of the Community Concert Hall, but will remain with FLC booking major acts like the Beach Boys. This week's list recalls some of my favorite shows that we Durangoans can thank Gary for. Unless otherwise noted, all shows were held at the Community Concert Hall.
• Kris Kristofferson, Aug. 20, 2006. A Top Shelf songwriter, if there ever was one.
• Merle Haggard, July 19, 2000, Whalen Gymnasium. What country was. And should be.
• Christmas Heritage, Nov. 16, 1998. Tim O'Brien, Darol Anger, Mike Marshall, Alison Brown and company in their first of two CCH/DSCPA performances.
• Mark O'Connor's Hot Swing Trio, March 9, 2003. O'Connor's fiddle accompanied by guitar and bass.
• Little Feat, Oct. 4, 2003. Classic southern rockers in a mostly acoustic setting.
• Dickey Betts & Great Southern, Sept. 12, 2004. More mullets than happy hour at the Billy Goat Saloon.
• Sam Bush, March 25, 2001. A collaboration between DSCPA and the CCH finally brought the ex-New Grass Revivalist to town. Fortunately, he's returned many times since.
• Willie Nelson, May 10, 2005, Whalen Gymnasium. The Red Headed Stranger sold nearly 2,000 tickets in five minutes.
• James Cotton, Feb. 7, 2003. One of the last living blues legends.
• Bruce Cockburn, June 11, 1997. DSCPA booked this one, but Gary Penington worked overtime to ready the sold-out house for its first-ever major national artist. •
Dig a French bikini? E-mail me at chrisa@gobrainstorm.net.