Bier, Flying Squirrels & Big Lebowskis



by Lindsay Nelson
The first frost is a bittersweet event. As summer ends and fall begins, the change often brings a feeling of wistful nostalgia, and our transition into autumn is no exception. It's a unique season, a period unlike any of the other three. Summer, as we've just experienced once again, comes on strong and brings with it the promise of long, carefree days lazing in the sun, free of school and other boring pursuits. Nothing but fun. In reality of course, everything seems to kick into overdrive and all we end up with is overheated traffic jams and missed-opportunity angst. Winter is fun at first, but by February and March we're almost out of firewood and damn tired of being cold. Spring is nice but too fitful – could rain, could snow, seduces you with the promise of warmth but often betrays with cold vernal fingers. But fall, ah fall: the sweet kiss of cool air and sunshine, a settling back into the comforts of home and the lessening of the pressure to constantly do things. Childhood memories are especially accessible when we carve open a nice big Halloween pumpkin, or run through a rift of fallen leaves wearing corduroy pants and a pair of scuffed boots. Plus, there are no obligatory family-visiting travel holidays until late November. Oh, the freedom!
What better way to welcome the season of soup, sweaters and soft midsections than with Oktoberfest, our local version of the Teutonic celebratory tradition. Trying to prove that sustainability can actually be fun, event creator San Juan Citizens Alliance is taking extra measures this year to reduce waste and energy consumption associated with the event. But mainly, it's about eating, dancing and drinking bier, preferably while clad in parodic imitation of German folkwear. Main Avenue will be shut down from 9th to 11th streets to allow for full-on festival fun. No dogs allowed, but silly clothing and a sense of fun are welcome. Beginning at 11 a.m. Saturday with the keg tapping by Mayor Doug Lyon, Oktoberfest offers daytime activities including food and arts vendors, games and live music all day on the Main Avenue stage. Admission is free, and wooden nickels purchased at the gate serve as currency for food and beer. Performers include Mingo Fishtrap, Formula 151, Nosotros, Alten Kamaraden, and the Alpiners. At night, purchase a wristband for admission to four participating pub crawl venues for more music and convivial quaffing. Catch Boxcar at 8 p.m. at Carver's, The Big Spank at 9 p.m. at Steamworks, Warsaw at 9 p.m. at the Summit and at 10 p.m. it's Mingo Fishtrap at the Abbey. If you're still alive on Sunday, there's more of the same on day two. Catch Hounds of Purg, Hermosa Yacht Club and Warsaw, which will close out the afternoon.
Between daytime celebrations and late-night shows, a perfect early-evening concert of tremendous quality arrives Saturday at the Abbey. The Townes Van Zandt of Canada, songwriter and guitar-playing singer Fred Eaglesmith rolls into town on the Roots & Rails train tour with his band the Flying Squirrels and a very special guest performer, Eilen Jewell. Durango Acoustic Music is excited to introduce this artist to those who haven't been converted – Eilen (rhymes with "feelin'") Jewell is a tremendous young songwriter and singer in the tradition of Emmylou Harris, Lucinda Williams and Gillian Welch, with an incredibly haunting and beautiful voice and a bevy of inspired songs. At once old-timey and completely fresh, Jewell is my favorite newly discovered artist. Catch her and the legendary Eaglesmith at 5 p.m. Saturday at the Abbey Theatre. Tickets are on sale now at all the usual places.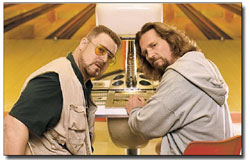 One of the best things about autumn is the return of red wine. Finally, it's cool and crisp and the perfect time for warm red vino. To honor this moment, consider Wines of the San Juan's Harvest Wine Festival, Saturday and Sunday in Blanco, N.M. (not as far away as it sounds). Drink regionally produced vintages while you eat, dance and appreciate art and crafts. Call (505) 632-0879 for the full run-down.
Jonesing for a dose of art film, but can't wait until March? Check out the Manhattan Short Film Festival today, presented by the Abbey Theatre and Durango Independent Film Festival. It's a program of short films from around the world, showing around the world during this one week in September; the goal is to "unite the world via the most creative short films in the world." Last year, the finalists that made the program were shown 190 times in 72 venues across the globe. Every viewer in the world will vote for their favorite among the 12, and results will be announced on Sunday in Manhattan. Be a part of a global experience tonight at the Abbey; screenings are 3 p.m. and 7 p.m.
Break out the bathrobe and dust off your Walter quotes, because Friday night is Big Lebowski Night at the Abbey. For $10, you get more than just another viewing of this cult classic – you have a rare chance to commune with others like yourself, to drink white Russians and explore the philosophy of nihilism. The Dude abides! •
Fight the good fight. Lindsay_damico@yahoo.com