Carmelo and The Chocolate Factory



by Ted Holteen
If you're reading this on Thursday, it should already be old news that the Denver Nuggets are in town for training camp this week. Extrapolating the logic that led team officials to choose Durango for its "secluded" location, one could reasonably expect Britney Spears to walk into a classroom in rural Kansas without turning the head of one 14 year-old boy. It should further be noted that in addition to world-renowned orthopedic facilities in and around the greater Vail area, one Kobe Bryant reportedly chose the nearby town of Eagle to maintain a low profile while having his knee treated. Barely made a ripple. The actual workouts that will take place at FLC are off-limits to the public, but a circus of celebrity seems inevitable unless the players are to be imprisoned on-campus round the clock. I trust that Kenyon Martin would draw a second glance at the Ore House, for example, if for no other reason than that his own height would exceed that of the interior. Peace and quiet will, I fear, prove to be a vain pursuit for the traveling cagers. Good thing they're well paid. To assuage the locals, however, team management has arranged for one public interaction with the pros. That happens on Saturday night, when we can watch the team play against itself in The Blue & Gold Scrimmage. It's probably a good chance to get autographs and rub elbows with the players, if you're into that sort of thing (the Stones had a song about people like you), and proceeds from the take at the door benefit the men's and women's basketball programs at the college. What they plan to do with such a windfall I leave to the school's auditor-types to figure out, but if Bob Hofman is driving an H3 next week, you'll know something's fishy. Regardless, it sounds fun.
But the jocks don't have the market cornered on fun at the Campus in the Sky on Saturday. The folks across the lot at the Concert Hall aim to steal the Nugget's thunder with a matinee that must be seen to be, well, seen. Roald Dahl's "Willy Wonka – The Musical" will explode on stage at noon, albeit with neither Gene Wilder nor Johnny Depp in the lead role. This is Durango – we're lucky to get the Nuggets. But rumor has it Earl Boykins has a guest shot as an Oompa-Loompa. Anyway, they call it fun for the whole family, but I know a lot of people who would be thrilled to spend a Saturday afternoon watching a puppet-laden real-life musical acid trip. I'm curious to see how they make the blueberry girl explode in live theater, but not nearly as curious as I am about how a twisted sadist like Roald Dahl is still considered a children's author. Censorship here being the better part of valor, this softened version is a bit more kid-friendly, so the 5-year-olds will be spared the gruesome details of the spoiled Veruca's life damned to eating fish heads after being cast down the garbage chute with her parents. Plus they sing "The Candy Man." Sponsored locally by The Rocky Mountain Chocolate Factory. Seriously.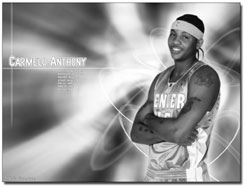 Here's one of those events that's still a couple of weeks away, but if you don't act now you can't go. So pay attention. On Oct. 21, the Durango Arts Center is the site for the 3rd annual Autumn Brew Banquet & Lavish Live Auction. Benefiting our local chapter of the American Red Cross, the title kind of makes any follow-up information redundant. All four breweries will be there, and you can bid on silent auction stuff – both facts that you could've deduced from the title. The part that makes this so timely is that tickets/RSVP's must be dealt with by Oct. 11, which I think is next Wednesday. It's tax-deductible, for a good cause, and promises to be a very nice evening out with that special someone or even a chance to find someone new to stalk.
I won't go into it too much lest I reveal my ignorance regarding Sunday's musical program, but the San Juan Symphony's Saga of the North features works by Grieg, Nielson, Rautavaara, Sibelius and Tchaikovsky. I know they're northern, but can you imagine how stupid I could sound trying to speak intelligently about such a menu? I should take my own advice and go improve myself, but let's face it, T.O. is returning to Philadelphia Sunday and it's not every day you get to witness a murder on live television. By the way, "Saga of the North" is a matinee, too – 3 p.m.
Accepting blackmailable material only about the Nuggets' visit this week egholteen@hotmail.com. Quote of the week heard on "The Daily Show:" The bottomless void of shame that is Paris Hilton. Feel free to use that. •