The Plunge and Zurko



by Ted Holteen
I don't know if this classifies as irony or not, but it sure feels like it. Just days after last week's soul-cleansing at the expense of that playground of the obscene, Telluride, what shows up on my monitor but a lengthy press release pumping up the first festival of the upcoming season. You may recall that I promised swift retribution should some soulless promoter feel the need to go trolling in our waters to stock his own pond, so to speak, and here it is happening before my war paint even had a chance to dry. To be fair, The second annual Plunge Festival, which begins next Wed., March 22, is a break from the white bread monotony of the summer season, focusing on hip-hop and hard rock with nary a mandolin or Dobro in sight. Taken collectively, the performers will represent the African-American demographic for the entire year, so it's understandable that the promoters were compelled to look elsewhere for an audience. (Oprah doesn't count, although her cleaning and cooking staff may make an appearance.) The lineup is good, featuring such luminaries as Rahzel from The Roots (Philly), Pharcyde front man Tre Hardson, Brothers Past (Philly), DJ Logic and a bunch more. The full lineup and ticket info can be found at www.plungemusicfest.com. Rest assured that this will be the last time you'll even see the name of that horrible town printed on this page, but I hope that by promoting this particular festival Telluride will be overrun for four days by baggy-panted thugs. I hope they bring lots of spray paint. Knowing that I've made the tight-ass crowd uncomfortable for even a short time gives me a sense of smug self-satisfaction that would take weeks of written insults to match. And while I'm on the subject, I forgot to mention last week that Fly Me to the Moon sucks as a bar and is one of the worst places you could ever go to see live music. Unless you enjoy bad music in a dirty basement with arrogant bartenders who actually think anyone cares if they live or die. Including their parents. You know what? They don't.
So how can little ol' Durango compete with the musical equivalent of the Beverly Hills Blues Festival? You want hip-hop? We got hip-hop. It ain't the Roots, but DJ Jonezy will be at The Summit tonight (Thursday) spinning for Ladies' Night, and it won't cost you a thing. Jonezy is the host of MEDS on KDUR, and as far as I know is the only Swedish electronica DJ in the Four Corners. Also at the Summit this weekend: Ten Mile Tide on Friday, who was recently nominated for a "Jammy," thereby ensuring no further press from this columnist.
Strangely enough, the offerings at The Summit comprise the most "normal" entertainment to be found in town this week, as the rest of the show biz folks have apparently turned to "The Twilight Zone" for inspiration in selecting their amusements. Take the Abbey Theatre for example. Maybe you missed Kan'Nal the last time they were in town, maybe you didn't know about it or maybe you have no idea what I'm talking about. I won't attempt to explain their music, as I don't understand it myself, but just know that it's more than a concert – it's an entire evening of entertainment drawing from the rich traditions of carnival sideshows and tropical islands. Which is another way of saying fire dancing and belly dancing. The fire dancing actually starts at 7 p.m. at 13th & Main, with a freakish parade planned to lead all the freaks down to the theater in time for the 9 p.m. opening. The belly dancers (aka the Matahalla Moon Dancers!) come on at 9:30 p.m. followed by the band, the members of which I believe numbers somewhere in the hundreds.
With the exception of a piano or church organ, can you think of a less portable musical instrument than the harp? I thought not. (For the record, angels do not fly around with harps, but rather lyres. They're much smaller.) But the harp is the instrument of choice for virtuoso Sylvia Zurko, who will lug the thing around all weekend just so she can enlighten audiences in Cortez and Durango as to what a guitar might have sounded like in 1765. On Friday, Sylvia will perform at the Cortez Cultural Center at 7 p.m., then take a travel day to load her harp aboard a military convoy and get it back to Durango in time for tea on Sunday. Sunday's performance at the Durango Arts Center is straightforwardly titled "Celtic Harp & Irish Tea," logically scheduled at 4 p.m. in the afternoon, which I'm told is teatime. We can only hope that this signals the beginning of a busy concert season for Sylvia and her harp, assuming she can line up enough venues with the ¾-acre stage required to accommodate the gargantuan instrument.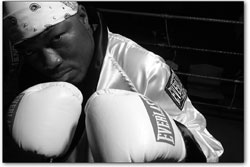 If you're like me (just keep going, it's a figure of speech – I know you're not like me) then you're probably wondering to yourself, how do we get two visits in one year from the dad on "The Wonder Years" and not one from Kevin's really hot older sister? Well, just be thankful it's not Wayne. However, Dan Lauria has returned with his costar Wendie Malick to mentor young actors at Fort Lewis College and to once again perform their two-person play "The Guys" on Friday and Saturday night. The play touches on the human toll of the aftermath of the 9/11 attacks through the eyes of a fire captain who lost eight of his men when the World Trade Center collapsed. Playwright Anne Nelson's script may not portray it that way, but we all know what's what, right? Both weekend performances are benefits for the FLC Theater Scholarship Fund, and Lauria and Malick have been holding acting workshops for students on campus for the last two days. Showtime Friday and Saturday is 7:30 p.m. in the Mainstage Theater on campus. If the ticket price seems a little steep, Lauria and Malick will be interviewed live on KDUR's Trading Post on Friday morning at 11:30 a.m.
We've got another CD release this week, even though these things were supposed to be dealt with last week. I guess Sally Shuffield didn't get the memo, or more likely she's just not used to dealing with idiots like me who think that all CD releases should take place in the same week. She's put together a fine band for her new album "Something in the Water," which is on the Durango label Larkspur Records. You can't have a CD release without a CD release party, and Sally's is happening on Saturday as part of the Turtle Lake Refuge Concert Series at 1511 County Road 205. The whole band won't be on hand for the party, but Sally will be joined onstage by Boulder's Greg Schochet on mandolin and guitar. I think you're supposed to bring something to eat as a potluck was mentioned, but what do I know? Call 247-0514 to end all speculation.
Real quick-like: Professional dance at the Concert Hall with Nebellen. Something about raw movement (ouch) and dance fusion. Friday at 7 p.m.
ALSO … more tax-deductible radio listening is yours all next week – KDUR's "Spring Into Summer Fun" On-Air Membership drive starts Monday. Give 'til it hurts, then give some more … Grammy winner Kathy Mattea is at the Concert Hall Wednesday night. Despite the award, she's pretty damn good. Irene Cara also has one. Promoters will soon learn that it might be a good thing to leave out the Grammy thing when discussing their artists. Once again, I'm just a little bit ahead of the curve. You'll see.
Finally, you may have noticed that not once this week did I mention St. Patrick's Day. That's because it's stupid.
Still waiting to hear something good about Telluride … egholteen@ hotmail. com. Unless your bracket has UCLA winning it all, you're a loser. Sorry. •