What's in a name?



by Ted Holteen
Some people just don't get it. On Monday morning, following the Steelers' big win, a soon-to-be-former customer of my bookstore said to me, "You must be happy today." "Why the hell would I be happy?" was the gist of my answer, to which my well-meaning but completely misguided patron replied, "At least a team from your home state won." Let me explain something to those of you fortunate enough to have been born and/or raised in the fair state of Colorado, about professional sports. I suppose that here a franchise can get away with calling themselves the Colorado Avalanche or Rockies to attract a broader fan base, but it's just not possible back East where every half hour or so you pass into another sports market. That's why there exist the Philadelphia Eagles and the Pittsburgh Steelers, and not the Pennsylvania Penguins or Pennsylvania 76ers.
Philadelphia and Pittsburgh lie at opposite ends of the state, a state about a third the size of Colorado, and both cities are just fine maintaining a healthy hatred and occasional jealousy toward the other. Like when one city has five Super Bowl titles and the other is still waiting for its first. Just an example. Anyway, Denver has the state monopoly on pro sports here, yet the Colorado Avalanche share a building with the Denver Nuggets, and the Denver Broncos play down the street from the Colorado Rockies. In short, pro sports teams should be named for the city in which they play. What are you people going to do when Greeley gets a baseball team? And before you ask me, "What about the Giants and Jets? They don't even play in the same state as their name!" my answer is I hate New York. So there.
Much as I would like to continue enumerating my pet peeves, I should get to the business at hand. And speaking of hands, a big one should go to Fort Lewis College for once again positioning itself as the cultural center of … well, I don't see anything between Las Cruces and Bozeman, so I guess it's the cultural center of the entire American West this week. Moreover, it's not just the Concert Hall hosting these events, but three separate campus buildings will see action over the weekend. That's putting student dollars to work. First on the slate is the FLC Mainstage Theater, which will again present Eve Ensler's Vagina Monologues. I think this is the third or fourth production in Durango of the critically acclaimed play, and I haven't gotten through a whole performance yet. Talk about false advertising. Every time I yell "take it off!" I get booted, with no refund. And that's only after I stop giggling about the name. But I'll try it again, and so can you, by attending either of the shows this weekend (Friday & Saturday at 6:30 p.m.) or the oddly selected Valentine's Day performance at the same time. I mentioned false advertising – the Monologues got nothin' on FLC's own Red Shoe Piano Trio. Viewers of Showtime may recall the "Red Shoe Diaries," essentially a soft-porn forum for B-actresses to audition for a domestic violence scene opposite Kevin Dillon in a Lifetime movie. They're little half-hour vignettes short on plot but long on titillation for adolescents and adult deviants. You will be happy or devastated to learn that the Red Shoe Piano Trio has no affiliation with Showtime or any of its parent or subsidiary companies, but rather is a supergroup of FLC faculty members who are really good at playing music. It should be pointed out that "Piano Trio" here is also a misnomer, as Lisa Campi is the only pianist of the group, which also includes Mikylah Myers McTeer on violin and Katherine Jetter Tischhauser on cello. They're playing Sunday at 3 p.m. in Roshong Recital Hall, which is not in fact the Concert Hall, as I noted previously. The Concert Hall finally gets into the act on Tuesday and Wednesday, when the world-renowned Second City Comedy Troupe returns to Durango. SC is always quick to point to its distinguished list of alumni, which reads like a who's who of the comedy world, at least as seen through the eyes of Lorne Michaels. While it's true that such luminaries as John Belushi, John Candy, Tina Fey, Martin Short and George Wendt are SC veterans, none of those people will be in attendance this week. However, on stage could be a future star that may someday outshine them all, and you can say you saw him (or her) first (not really first, but you get the idea). The Second City show has sold out in the past at the Concert Hall, so it's nice that they added a second show on Wednesday. Times for both nights are 7 p.m., and if you were unaware of it, you can now buy tickets to Concert Hall events in town at 707 1/2 Main, which is kind of behind Magpie's, I think.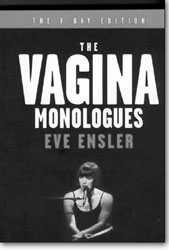 I've barely got space for our final item of the week, but we'll make it fit somehow. On Saturday the 11th, the all-star band of Colorado pickers, Hit & Run, bring their newgrass/bluegrass sound to the Abbey Theatre. Calling them all-stars may be misleading, as Hit & Run is really just a conglomerate of journeymen musicians who found the right mix. Wins at the Rockygrass and Telluride band competitions in their first year of existence are evidence of the chemistry exhibited by the band. Now they're just plain good. Locals, The Magpies, will open for Hit & Run around 9:15 p.m. or so. It's a DAM show, so as always, hurry on getting tickets or don't bitch about it when it's too late.
Two more things, on the quick: Welcome back Frank Trio, who will play only their second set since last fall this weekend at Scoot 'n Blues. They'll be there on Friday and Saturday nights with special guest Joyce Simpson. And check out a special screening of "The End of Suburbia" at the Abbey on Sunday afternoon at 1 p.m. It's a look at what the impacts will soon be when we run out of fossil fuels, and it's gotten great reviews. (Not from me – what, you think I see things?) Plus, it's free, courtesy of something called the Grassroots Vision Project for Durango & La Plata County. And there's a Phish cover band at the Summit on Friday. Have fun.
Never stop teaching. egholteen@hotmail.com. You know, we have a nickname for Pittsburgh in Philly. It rhymes with Pittsburgh … .