Entertaining under the influence



by Lindsay Nelson
During this season of giving, during which we contemplate the many ways our lives are blessed, I find it instructive to explore alternate avenues of expression. Put more simply, Christmastime is a great time for creativity in the realm of hokey homecrafts. Anyone who's ever sneaked a furtive glance through Martha Stewart's Living or pored over Family Circle in the privacy of the office break room knows that brief thrill of imagining what perfectly darling holiday crafts they might produce, cozied up with the sewing machine and dish of assorted buttons. Then follows the crushing blow of reality: no time, no supplies, no patience and no particular skill for following simple basting instructions. For us, male and female alike, who yearn to say "I made this" as we proudly display our handmade sugar-frosted snowmen and festive 4-foot glazed eggshell tree, there is hope.
Hope is a thing with feathers, and it's also a book called I Like You: , by Amy Sedaris. Whatever combination of genes and breeding that produced the particular brand of creativity and humor that exists in the frontal lobes of Amy and her famous brother David (see Naked, Me Talk Pretty One Day, Barrel Fever, et al), I am thankful for it. Pick up I Like You at your local bookshop or library (as soon as I'm done with it) and you will find the kind of inspiration you've sought your whole life through. A few highlights:
• On what to bring the hostess of a fancy dinner party: "No turtles, sunflowers or unexpected desserts. If you must bring a plant, it better be the five-fingered variety." Hosting a wake: "It's a good idea to have a wide assortment of alcohol on hand. Drinking kills feelings." What to do with old pantyhose: plant hanger, bath sachet, eye burrito!
• There's no end to the neat things you can make with household items, such as copper wire (reindeer ring holders, lumpy coil candle holders, anarchy symbols for the Christmas tree), balls of dog hair from the lint trap (felted "woolen" beanie, great for your ski friends) and those empty airplane-size liquor bottles you sneak into breakfast meetings (hang them with ribbons and glue little sayings to them, such as "AA let me down" and "I can see why you drink so much" — they make darling ornaments!)
If that sounds like fun, perhaps you need to get out more. How else will you meet that special someone with whom to share a rum swizzle and a few trips around the mulberry bush? Start tonight - go see Shemekia (that's Shah-me-kuh, fool) Copeland at the Wildhorse Saloon (yes, really) at 8 p.m. The last time this young blues sensation was in town, she played the Concert Hall. The dank environs of the Wildhorse are, I think, much better suited to the smoky, low-down, shout-it-out blues music of Ms. Copeland, daughter of blues guitar legend Johnny Clyde Copeland. Raised in Harlem, 27-year-old Shemekia sings from the soul of today's hard times, with a style that is timeless yet fresh and relevant. Don't miss this opportunity to experience the raw power of Shemekia Copeland's voice and soul in the kind of place where the blues are as tangible as spilled beer on the hardwood floor.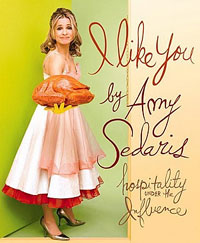 The entertainment landscape on Saturday night creates a situation in which you must choose your identity for the evening. Are you a wholesome nostalgist, hankering for some old-timey country Christmas tunes? Perhaps you fancy yourself a punk rocker or lover of the hard, fast, rock 'n' roll lifestyle and own three pairs of Chuck Taylors. Maybe you live west of the county line and lost your license for a year the last time you tried to drive down Main Avenue at 1 a.m. Whichever you be, there's a place for you.
Firstly, the Bar D Wranglers are putting on a Christmas Jubilee at the Concert Hall on Saturday eve. Fresh from the hallowed halls of the Ryman Auditorium in Nashville for the Grand Ole Opry, the boys from the Bar D are sure to please. Lisa Blue joins them for an evening of Christmas favorites and family fun. Limited tickets are still available at durangoconcerts.com or the CCH box office downtown behind Magpie's.
For fans of harder stuff, it doesn't get much better than a four-band bill for $7 on a Saturday night down at the Abbey. Durango rockers The Freeman Social and In a Day are joined by Red Stinger and Gina Go Faster from Denver, a real live punk band that will give your stiff hairdo a run for its money. The madness begins at 10 p.m. and you must be legally able to purchase alcohol in order to enter; sorry, kids.
For you denizens of Durango's Ridgway or Longmont (i.e., Mancos/Dolores/Cortez), the Beautiful Losers play the Columbine Bar in Mancos with guests Lawn Chair Kings, whose van has been racking up the miles lately. For an evening of alt-country, rockabilly and suburban rock, check out the show starting around 9 p.m. Chuck Berry requests the pleasure of your company.
Don't forget about Noel Night going on all day today and into the 9 o'clock hour. For one night at least, downtown after dark will be taken back from the drunks and cruisers in favor of Victorian ladies and babies and hot cider. Or perhaps they'll just collide into one big crazy heap of humanity. And if the city's lights aren't festive enough for you, drink some freakin' wassail and shut up. •
In this week's issue...
March 17, 2022

Lake Powell drops below threshold for the first time despite attempts to avoid it
March 17, 2022

Purgatory Resort set for expansion but still faces hurdles
March 10, 2022

New health care studio takes integrated approach to healing