by Ted Holteen
A s the guy who's still president said recently, "We're turnin' the corner." Or, "We've turned the corner." Or, "We're turnin' that corner." And so we have, Dubya notwithstanding. The kids are in school where they belong, the bikers are gone, and you can get a decent tee-time during the week again. The downside? Some may argue that with the end of the summer vacation season comes the end of summer activities like music festivals, camping and water sports. No, no and no. One of the best festivals is actually next weekend (stay tuned), camping and hiking are much more enjoyable in the fall weather when it's not so damn hot, and you can waterski at Navajo through October or even later. As to you river rats, I don't know what to tell you. But you can still look really cool by driving around town with your kayak on your roof rack well into ski season.

Time to stop beating around the bush. (No pun intended, but it works.) We all know that the real news this week is the onset of football season. The U.S. could win the war in Iraq for what, a third or fourth time now, and that news would barely merit a brief compared to the magic that is opening weekend in the NFL . I will concede that the opening night fiasco on Thursday, Sept. 9, is tragically flawed. While I commend the league for scheduling a rematch of last year's AFC Championship between the Patriots and the Colts, I am at a loss to explain the presence of Toby Keith, Mary J. Blige, Destiny's Child, Elton John and Lenny Kravitz. This will add no less than a full hour to the evening's programming. With the third anniversary of one of the darkest days in the nation's history looming just two days away, I submit that we are on the eve of no less a national disaster than that which has our country embroiled in the throes of war. If John Kerry wants to remove all doubt about his bravery and contentious medal count, he need only sit through a Toby Keith/Elton John duet to prove to me he's man enough to take the reins. The Mekong Delta ain't got nothin' on Foxboro, Mass., tonight. (If you're saying to yourself, "Did he really just compare Lenny Kravitz to September 11?" the answer is "yes.")
By Sunday, I trust that you will have forgotten all about Thursday's tragedy and be ready for the real deal, sans Beyonce. OK, so there is one good thing about Thursday. Anyway, after an afternoon of unadulterated bliss (it's hard to convince anyone to commit adultery with you with a face full of nachos) head up to the Community Concert Hall at Fort Lewis College.
Dickey Betts , founding member of the Allman Brothers Band, has a new band, Great Southern, and I, for one, am curious. Some of Betts' compositions are classic rock, well, classics. "Ramblin' Man," "Blue Sky" and "In Memory of Elizabeth Reed" are just a sample of his writing talents, and I trust that he has lost none of the talent that made him a guitar virtuoso as well. No less inspiring is the fact that after years of legal wrangling, the concert hall has its liquor license. After all, Southern rock without booze is just church.
A celebration takes place at the Abbey Theatre tonight, Thursday, as several groups mark the 40th anniversary of The Wilderness Act , signed into law by oil industry marionette Lyndon Johnson in 1964. They'll be premiering a film entitled "American Values: American Wilderness," with a reception at 6 p.m. followed by the film itself at 7 p.m. Not having seen the movie, I speculate that its purpose is to move the citizenry to stand up for preservation of our untouched lands before the current administration paves them. (The lands, not the citizenry, but you never know). Sponsoring organizations include San Juan Public Lands, the Colorado Environmental Coalition, the San Juan Citizens' Alliance, and the San Juan Mountains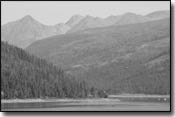 Association. Good folks, all of them. Some of them may choose to return on Friday night, as the Abbey welcomes Junior Reid and The Reggae Angels . Near as I can tell, they'll be playing reggae. I don't like reggae. I do, however, have many friends who do, including Rasta Stevie, who is promoting the event. And I understand that Reid is among the best in the business. So go and enjoy, and do your best to get by without me.
By the way – my Superbowl pick? Eagles over the Colts. Mind you, I've picked the Eagles every year since about 1973, putting my record somewhere around 0-for-30. But a man can dream.
Anyone know a good bookie? ted@ksut.org . Go Birds.