by Ted Holteen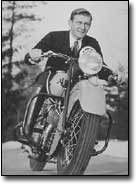 I don't remember the exact year when it happened, but I'm not surprised – it's human nature. The first time I saw Main Avenue lined with Hogs, I thought it was one of the coolest things I had seen in years. The second time, very cool. Years number three and four; "oh, it's biker weekend, huh." After 10 years, I'm numb. Like a sitting president, "Married With Children" and sex with your wife, eventually the novelty wears off and you need change, quickly. Fortunately, someone did something about it. The Four Corners Folk Festival is back in Pagosa Springs and better than ever, and here's the best part: It's not in Durango or Ignacio. Others would argue that the best part is the music and the camping, but for those of us who are stuck here dodging leather-clad doctors and lawyers on $40,000 Harleys, the 60 miles on Highway 160 leads to nothing short of Shangri-la. Oh, yeah, the music. Tim O'Brien, John Cowan, the subdudes and Gillian Welch are just some of the acts that will play over the three-day weekend. There are many more, but I don't get paid by the word, and what am I anyway, a freakin' brochure? For more information, check out the Telegraph's "On the Town" section.
Remember the movie "When Worlds Collide?" Truth be told, I don't either, but it seems a fitting analogy for what's happening on Friday night at the Abbey Theatre. While our 30,000 or so guests are chomping at the bit getting revved up for Molly Hatchet (I'm serious, keep reading), The Abbey hosts the Shut Up and Rap Tour late night on Friday. This should be an interesting dynamic, as I challenge you to find anyone displaying a confederate flag to either shut up or rap. It's kind of like taking several busloads of homophobic Republican delegates to see a Broadway show. (That really happened, too.) If the Abbey is still standing by Saturday night, check out Mingo Fishtrap , a true-to-form R&B outfit that proves all the good band names are already taken. They've got the horns and the keys and eight people on stage, and it should be a rollicking affair. In a shrewd marketing coup, the Abbey is selling weekend passes for both shows, so I guess you don't actually have to ever leave. (Management and staff may guess otherwise, so be prepared.)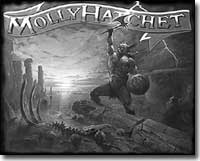 Ah, yes. Molly Hatchet . I warned you. But the Southern rock retreads (there are no original members still with the band) are only the third gem in this triple crown. Friday night at the rally grounds in Ignacio, spend a quiet evening with Slaughter , then Saturday it's BTO . Time was, that was an abbreviation for Bachman Turner Overdrive. We also used to call the Colonel's place Kentucky Fried Chicken until the lawyers decided that such a name implied that they would actually have to sell chicken. So we're left with BTO and KFC. And Molly Hatchet. And Slaughter. I live in Ignacio – pray for me.
After years of observation and experiments, it took no more than a bath for the Greek scientist Archimedes to finally utter "Eureka!" and realize that often, the answers to life's mysteries are right under our noses (or other parts of the anatomy). The marketing gurus at Durango Mountain Resort must have had a similar epiphany earlier this year when they scheduled the San Juan Brewfest to coincide with the rally weekend. Rather than trying to compete with the classic rockfest going on down south by bringing in former roadies and session musicians and passing it off as Steppenwolf, they invited 20-some odd brewers from around the region to pour suds. I know what you're thinking; "That's brilliant – invite a few thousand bikers to ride 25 miles up a winding mountain road and get them drunk, then send them on their way." But no, they thought of that. Free shuttles will be run from Steamworks throughout the day – please, please use this service. I have very few actual principles or beliefs in my life, but drunk driving is simply not amusing. Don't do it.
Someone recently asked me, "Why don't you do movie reviews?" What a great idea! Here goes:
"Collateral:" Stars Tom Cruise and Jamie Foxx. Awful.
"Without a Paddle:" Up the Creek meets Deliverance. Terrible.
"Alien vs. Predator:" My God.
"The Princess Diaries 2:" The bitch is back!
I could go on, but it should be noted here that I haven't seen these films, nor do I plan to. I did, however, see the latest offering at the Abbey Theatre, "The Corporation." It's another in a string of films this summer whose purpose appears to be to get us as angry as possible about things we can't change. If all goes according to plan (Rupert Murdoch's, anyway), the Telegraph will soon be a subsidiary of Boeing or Monsanto and my column will be edited by a plastic explosives chemist rather than Bosses Sands and Votel. The Bosses would be wise to start planning now for that contingency. A six-week stint at a paramilitary summer camp in Georgia should prepare any journalist to meet the challenges of the newsrooms of the new millennium.
Just try and challenge my war record. ted@ksut.org . One week 'til kickoff.