Elephants, cover art and hot strings
by Mike Sheahan
Most of us transplants knew that when we opted to live in a town of Durango's size that there would be times when town is not very entertaining. Really, we all moved here for other reasons anyway: to ski, to bike, to kayak, to hide out from the law. Well, this is one of those weeks to go skiing or work on getting that new Social Security number.That isn't to say there's nothing happening, just not that blockbuster event or two to be jazzed about all week.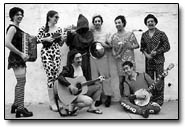 That said, I have found a lot of perfectly good things to do. Tonight, Thursday, March 6, Storyville hosts the Jewish folk/bluegrass band Japonize Elephants. The term "Jewish folk/bluegrass" doesn't really do this band justice, as they are also part French orchestra and part jam band. Thoroughly impossible to describe, their show is very much worth seeing.Style and ethnic derivation will often change mid song, leaving show-goers wondering what exactly they are watching. I once did a radio interview with these young lads and they spent the whole 15 minutes making inside jokes with each other. I think I only had time to ask three questions. Maybe that will give you an idea of what to expect.
I have said it before and I'll say it again – I don't get the concept of tribute bands. I understand why bands include covers with their original material, I even get bands that do all covers of a variety of bands.But the tribute thing strikes me as a little obsessive, I guess.I mean, it takes a long time to learn all those songs. Having said that, Phix, a Phish tribute band, will play at the Summit on Thursday, March 6 and Friday, March 7. Those of you who didn't get a chance to make Las Vegas or Denver for the real band or who went but didn't get enough, now have a chance to see the sorta-real thing.According to the poster, "You won't believe your ears."
It seems that Steamworks has decided to move away from the Saturday night DJ thing and try live music for its fabled Ladies Night. I applaud the decision. Durango can certainly use another solid live venue.The switch kicks off this Saturday, March 8, with a performance by local youngsters Freewill Recovery.A0If you pay attention to this page, you'll recognize this band's name.A large part of the reason is that these kids don't sneeze without informing the Goods. If you want your group or event covered here, my e-mail is at the bottom of this page. The cover on Saturday is free for the ladies and four bucks for guys.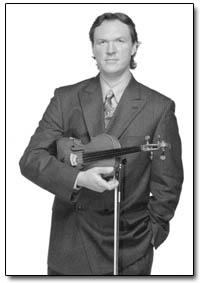 On Sunday, March 9, the Fort Lewis Concert Hall hosts an afternoon of fiddle- and violin-based jazz and swing with Mark O'Connor. O'Connor, who has collaborated with the likes of Yo Yo Ma and Wynton Marsalis, should put on a show to please young and old. I expect the music to range effortlessly from concerto violin to swinging hoe-down. The concert starts at 4 p.m. and is expected to run until 7 p.m. If you dig the strings, this one's for you. Oh, the difference between a violin and a fiddle? About four beers.
Speaking of the Concert Hall, they recently announced an event that warrants discussion, as tickets will assuredly go fast for an evening with Dr. Ralph Stanley and the Clinch Mountain Boys on Friday, March 21. Unfortunately, Stanley is probably best known for his work on "Oh Brother, Where Art Thou." The truth is, along with folks such as Bill Monroe, Lester Flatt, and Earl Scruggs, Stanley is responsible for the early success of, if not the creation of, bluegrass. Almost all modern bluegrass musicians cite Stanley as a major influence in their music, and the man will be in Durango. Even if you have only a passing interest in bluegrass music, this show is a must-see. As I said, tickets will move quickly and the ticket price is a steal.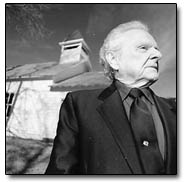 This Week's Sign that the End is Near: George W. Bush.
This Week's Worst Album I've Heard in Months: Somewhere along the line, tons of high-school kids told singer/songwriter John Mayer that he was super-cool and forgot to mention his blatant imitation of soft-rock radio hero Dave Matthews. The result is a pair of albums (one a commercial hit) and Mayer's latest, a live, double disc called "Any Given Thursday."
Like the long list of imitators inspired by the Nirvana craze of the early 1990s, I guess it was only a matter of time before the Dave Matthews Band knock-offs hit the airwaves. Mayer is the most obvious and the hardest to listen to. The songs on "Any Given Thursday" are saccharine-sweet and lack any depth, although it seems Mayer is attempting heaviness.
Especially offensive is Mayer's attempt at the Police's study of isolation and loneliness "Message in a Bottle." In Mayer's hands the song abandons the pathos of the original in favor of a more self-obsessed tone. If what you want is false depth and self-obsession, then you are much better off buying one of Madonna's latest.