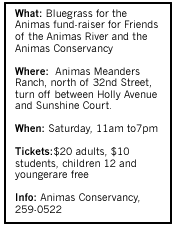 Like two rivers flowing into one, Bluegrass for the Animas was born of two ideas merging into one.
Anders Beck, a musician and director of the recently resurrected Friends of the Animas River, or FOAR, said the idea for the all-day concert came about while he was thinking of a creative way to raise money for the nonprofit watchdog group.
"It's been so hard to raise funds for environmental groups since 9-11," Beck said. "That's when the lightbulb went off. I said, 'Hey wait, my two passions can work together.'"
Beck sought the help of Tami Graham, director of the Animas Conservancy, which includes among its open-space easements the 120-acre Animas Meanders Ranch north of 32nd Street.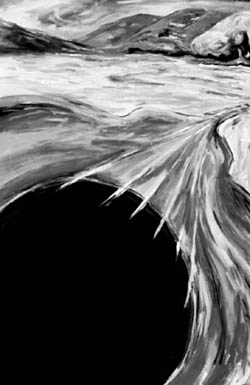 "Tami and I started talking and decided we'd go for it," Beck said.
The all-day festival will be staged alongside the Animas River on the ranch, which is owned by Durangoans Paul and Susan Sugnet. Beginning at 11 a.m., five local bluegrass bands – the Salty Dogs, Badly Bent, Stony Creek Ramblers, Deep Blue Creek and Down the Road – will take to the riverside stage.
In addition to live music, beer will be provided by Carver's and Ska breweries, barbecued goods by Sunnyside Farms and vegetarian items by Clearwater Farms. There also will be activities for children, and those 12 and younger get in free.
"We're trying to make it a real family-style event," Beck said.
Although with 120 acres, there is plenty of room to roam at the ranch, people are asked to leave the dogs at home and are encouraged to ride their bikes since parking is limited.
Proceeds for the event, which also is being sponsored by Maria's Bookshop, will benefit the Animas Conservancy as well as FOAR.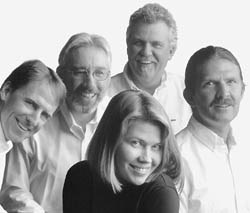 "Basically, our goal is to protect, preserve and celebrate the Animas watershed," said Beck.
He said the proceeds likely will go into public educational programs.
"We're more interested in education than advocacy," he said. "A lot of what we do is dedicated to the scientific process, watching city, county and state agencies to make sure that the ecosystem of the river is conserved."
Beck said so far, planning for the event has gone smoothly, and he is optimistic over the prospect of more in the future.
"Everything's looking like it's going to be great," he said. "If all goes as planned, it'll be an annual event."