by Ted Holteen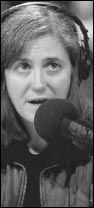 There are many, but among the biggest criticisms of the news industry today is the constant progression toward a blurring of the lines between entertainment and journalism. A quick channel stop at CNN or Fox News is all that's needed to illustrate this point. While watching professionally coifed talking heads opining on the hot topic of the day presented in split screens showing two to four people, you can stay up to date on sports scores, quirky headlines from around the nation and the latest Hollywood gossip by simultaneously watching the bottom of the screen and the myriad guests. If you're quick enough to still get the gist of the story through all the bells and whistles, remember that the story you're getting has been pasteurized, homogenized and sterilized to conform to the worldview of the media outlet that spends millions on slick presentation to ensure that you get the message they want you to get. Need a breath of fresh air, if you will? Then come out to the Smiley Building on Saturday night for an evening of revelation and anger with the angriest woman in journalism (my words, not hers) Amy Goodman .
Every day at noon on KDUR-FM, 91.9 & 93.9, Goodman hosts "Democracy Now!," a program that she started during the 1996 presidential race to give daily updates on the behind-the-scenes evils of the Dole and Clinton campaigns. The show was so well received that she has been doing it ever since, five days a week. Goodman's career is fascinating, including stops in global hotbeds like East Timor and Nigeria, where she produced award-winning documentaries on human rights abuses and government conspiracies involving the good 'ol USA. She is an equal-opportunity whistle-blower, making enemies of Democrats and Republicans alike, as well as most of the mainstream media. Keeping in mind my earlier reference to the entertainment/news mishmash, Goodman's lectures are some of the best entertainment going, and she doesn't need a set from MGM or Paramount to get her message across. As a bonus, you may just want to punch someone in the mouth on the way out. Please don't. Goodman will speak at the Smiley Auditorium at 7 p.m. on Saturday, Sept. 25, and tickets are on sale at Maria's Bookshop, Southwest Sound and Fort Lewis College. Oh, and for what it's worth (which is a lot), the evening is a benefit for KDUR and Durango Community Access Television. Both are worthy of and can really use the money, so buck up.
So, how about some entertainment without all that annoying news coverage? We've got that, too. Tonight, (Thursday) the Concert Hall welcomes Robert Earl Keen with special guest, Danny Barnes . There's more on that on page 19. Even if you're too lazy to read that story, go to the show anyway.
In town, at the Summit, it's Chronophonic , a jazz-type outfit that will play both Friday and Saturday nights. What is Chronophonic? I don't know. But one description goes like this: "A more subtle, smooth approach than a lot of bands that are overcrowding this funk, hip-hop jazz genre." Hmmm. Did I mention that the Summit's got a great pool table?
The Abbey Theatre takes a break from the music scene this weekend to premiere a new film, "The Animation Show," which sounds like fun, although I haven't seen it yet, and it's only running for a week. It's produced by "Beavis and Butthead" creator Mike Judge, along with legendary animator Don Hertzfeldt, and includes a collection of old and new animation that sounds like a stoner's wet dream. Check it out starting on Friday, and while you're there, get your tickets for The Supersuckers next Thursday, Sept. 30. More on that next week.
Finally, I must address a subject near and dear to my heart. Of course, I'm talking about farming. What, just because they paved the last farm in my hometown of Philadelphia shortly after the English left Yorktown, you don't think I know where my Wonder Bread's buttered? But seriously, folks, Thursday kicks off a four-day lovefest of regional small farmers and people who like to eat that ends on Sunday.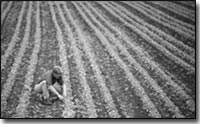 The big event tonight, Sept. 23, is the 18th annual Bounty of the County , which in its first 17 years or so was called The Taste of La Plata County. Either way, gluttony reigns in the parking lot of the Doubletree Hotel as local food producers showcase their best for us to sample, be it meat, vegetable, dairy or the ever-popular variety platter. Careful, though. Remember earlier this summer when the GameTime kids went to Sunnyside Farms for a field trip on slaughter day? Good stuff. I had a similar experience a few years back at "The Taste." While waiting for my second or fifth serving of delicious lamb, reality set in as a flatbed stacked about 6 feet high with sheep carcasses rolled past. Having no conscience or sense of social awareness worked in my favor that night as I didn't miss a bite, but I can see how those with a weaker constitution could at best lose their appetite, and at worst become one of those vegetarian types. For shame. Just remember our place high atop the food chain, and bon appetit! Throughout the weekend there will be tours, music and, get this, a barbecue and barn dance. It's all geared toward the well-deserved glorification of small farmers, who certainly need all the help they can get. If you think big corporations are doing damage in the media world, wait 'til you sink your teeth into a burger made from Grade A Beef Presented by FedEx. Help stop the madness.
Shout at the Devil. ted@ksut.org . Somebody please beat the Yankees.