For some, it's the most frustrating of pastimes filled with tangled line, sharp hooks and complicated knots. For others, its unimaginable solitude that fuses Zen-like meditation with the fluidity of rhythmic movement. No matter what
skill level you've achieved in the sport, the Four Corners offers a multitude of rivers and creeks providing an outlet for each type of angler. Furthermore, the crystal summertime waters of the Animas offer limitless access to any citydwelling fly fisherman in need of a quick fix. So grab the rod and reel, tie up a few flies, and head for the river for a few stress-relieving hours of trout and solitude.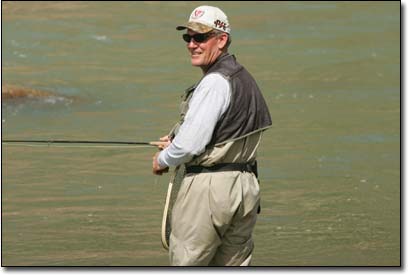 A fisherman tests the waters of the Animas River near Santa Rita Park on Tuesday morning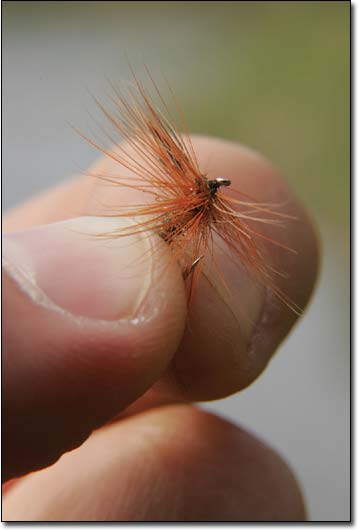 A fly gets a quick once over before being tied onto the tippet.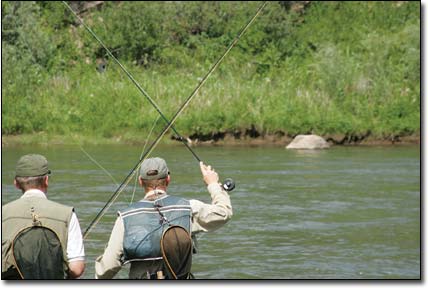 Texas resident Doug Voller, left, learns the intricacies of fly fishing Tuesday morning from Gary Rose, of Rochester, N.Y.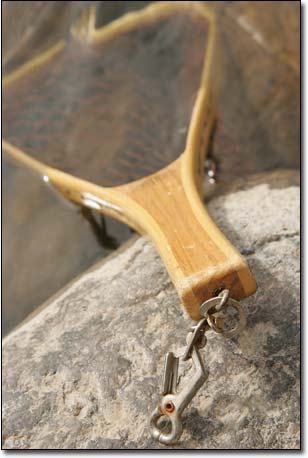 A net waits for some action as its owner hopes it will be required.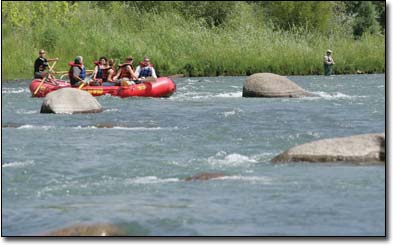 A raft drifts by some fishermen just before the heat of the day.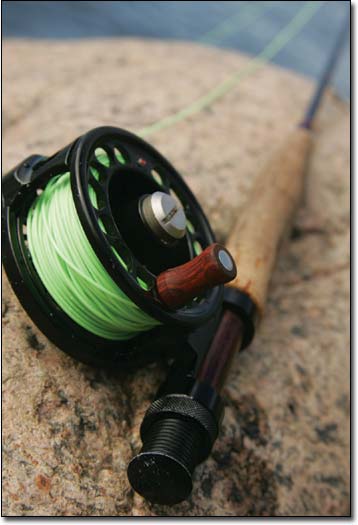 A fly rod goes unused on the banks of the Animas River on
La Posta Road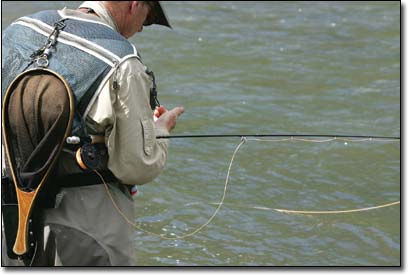 Gary Rose, fully geared out with all the fly fishing necessities for a long day on the water, pauses to tie a fly onto his line before proceeding downstream along the banks of the Animas River.