By Ted Holteen
T his was an easy week to pick a headline for the S.P. In a column purported to cover culture and the arts, the next three weeks provide an opportunity to discuss what may be the only cultural event we ever cover. Music in the Mountains begins in earnest on Saturday night as the first concert featuring the entire orchestra gets under way at 5 p.m. under the big tent at Durango Mountain Resort. Saturday's program is titled "An American Salute." That sounds like a post 9/11 halftime show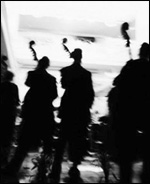 style pep rally, but there will thankfully be only two corny patriotic songs. The Americans in question are composers, perhaps the best: George Gershwin, Leonard Bernstein (OK, so they're immigrants), and Aaron Copland. The latter's "Three Latin American Sketches" is a work of which I was previously unaware, and I expect it to be a contrast to Copland's more familiar sounds. Make a day of it alpine slide, disc golf, miniature golf, dinner at the Cascade Grill and a concert. Do, however, please change before the show. Casual is OK, but try to look presentable. If you just can't or won't leave town, you can see and hear (really hear) some music when "The Brass Comes to Town." The Festival Brass Ensemble will play on Monday, July 26, at St. Columba Church, probably very loudly, beginning at 7 p.m. The program features some interesting pieces, but you can probably get a jump on traffic as the finale is the all-too-predictable and Stripes Forever." The full week's schedule is available in the Telegraph's "On the Town."
Wow. That was getting heavy. But, don't fear there's plenty of bustin' loose to be had to the west, as Mancos Days sets that town on its ear. How have you missed this all these years? On Friday night, they have a walk-in movie double feature in Cottonwood Park with "Wallace and Gromit" and "Young Frankenstein." I know neither Wallace nor Gromit, but "Young Frankenstein" alone is worth the price of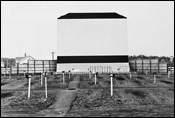 free admission, and it's a walk-in movie, for Christ's sake. In my mind, I see the outdoor re-education camp in Red Dawn, with vacant-eyed people wandering aimlessly in the Mancos night. How cool. On Saturday, of course there's a parade, albeit at 10 a.m. And what a parade. The theme is "A Day at the Beach, 1920s." Narrow, yes, but there should be plenty of sweet ankle on display. And afterward, the gal with the sweetest will be crowned Pioneer Queen in a whirlwind break from the weekend's theme. But that's our wacky Mancos. Oh, and there'll be a mechanical bull.
Gazing at the masthead of last week's paper, it occurred to me that this being a Durango paper and all, I should probably actually cover some events in Durango. Tonight's pick is a piece of cake. The Gourds make their return to Storyville this evening. Previous shows have been a blast, with good crowds and good music, and why change now? A Thursday appearance should guarantee more of the same, seeing as no one ever seems to have to work on Fridays in this town. Speaking of Friday, that's when things get tricky. Choices abound in live music venues; Storyville welcomes punk-types Amazing Larry , the Abbey Theatre hosts The Last Bus for the hobnail boot-stompin' crowd, and blues folks can catch Kirk James at Scoot n' Blues. I'm told The Last Bus was great at the Meltdown this year, and we should be lucky to have them back.
I would like to take this opportunity to welcome The Summit to the Society Page. Good people, good management, no rednecks a fine establishment all around. To add to the Friday mayhem, The Summit welcomes unapologetic hippie-jam band Kynda . I paraphrase: It started with a project in Orlando called 4:20. Lots of Grateful Dead, lots of Dylan the Dead tunes began to segue into Phish tunes. The level of playing rose, more players added, attendance rose Phish tunes into original tunes. Now I quote: "If you've ever enjoyed a Dead or Phish show or any band that refuses to play the same set list twice then you'll love an evening with Kynda." But they're only here one night we could get the same set list as Breen and never know it! And if anyone does find out, remember, there's no riot like a hippie riot. Showtime is 9 pm. The over-under on the actual start time is 10:10 p.m. I will stop taking bets at 9:30 p.m.
What goes on in your mind? ted@ksut.org. Rain is good, but some of us play softball, you know.