by Ted Holteen
On July 4, 1776, a group of greedy farmers and lawyers (we'll call them our "Founding Fathers") announced to the world that the global population of nations had just increased by one. Seven full years later, Ben Franklin, John Adams and John Jay signed a peace accord with England in Paris that established the United States as an independent nation. For some inexplicable reason, we observe the former date as our Independence Day. This is not a history lesson, but rather an attempt to put into context a collective absurdity. As you ask yourself this weekend (more than once), "What the hell does that have to do with Independence Day?" remember that Independence Day itself is one of the great misnomers on the calendar. With that, I give you the Fourth of July, Durango style, new and improved.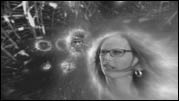 Our city fathers, and a mother or two, have planned what can only be termed as an extravaganza for Sunday's festivities. Apparently, there is some serious significance attached to a 228th birthday celebration of which I was not previously aware. Things kick off with a pancake breakfast in Rotary Park, sponsored, as luck would have it, by the Rotary Club. (One of them, anyway) Throughout the day, there will be a fun run/walk (another misnomer), picnic, parade and street dance featuring Ralph Dinosaur and his star-spangled Volcanoes . Also, the city is sponsoring a kids' sale and swap in the Wells Fargo Bank parking lot. Then, at dark, some sanity returns as the annual fireworks show lights up the night with some of the finest Chinese craftsmanship on display. Don't be overwhelmed the whole schedule is in this issue of the Telegraph and on the city's website www.durangogov.org.
Harken back to your school days. Remember how difficult it was to write a book report on a book that you didn't read? I find myself in a similar situation in trying to review the film "What the #$*! Do We Know!?," currently showing at the Abbey Theatre. The analogy fails, however, in that I have seen the movie, but the puzzling feeling remains. The film is an attempt to redirect our thinking to align ourselves with the world of quantum physics. The movie stars Marlee Matlin as a photographer (perfect job she's deaf, remember) who comes to what seems to be a revelation as to her consciousness and place in the world, or something to that effect. It's heady stuff. The problem that I had with Marlee's revelation is that it revealed nothing to me. To be sure, this is one of those movies that needs to be seen more than once to really get it. This film has generated a tremendous buzz, and you should not let my inability to comprehend it dissuade you from seeing it. It has been acclaimed by actual film critics and moviegoers alike. "What the #$*! Do We Know!?" shows at 6:15 p.m. this Friday and Saturday, with an 8:30 p.m. screening added on Sunday and weeknights through July 8.

On Friday night, after the movie, the Abbey presents Listen . I don't know a thing about Listen other than its description of itself. I quote: "elements of hip-hop, dub, drum & bass, indie rock, funk, electronica and much more they distort musical boundaries while developing a truly original style." Saturday brings something a bit easier to grasp. Alex Maryol and his band bring their blues-infused rock to the Abbey, and they'll be joined by the Ken Valdez Approach in what's being billed as the Escape from Santa Fe Tour. That sounds sort of like escaping from the Waldorf-Astoria, but Maryol knows his way around a guitar, and it should be a terrific show.
When I moved to Durango in 1995, the finishing touches were being put on a former schoolhouse on the north end of town that transformed the building into the Animas Museum . Sadly, many of the friends and acquaintances that I have known during that time have never set foot in the place. There is a clich`E9 that says "to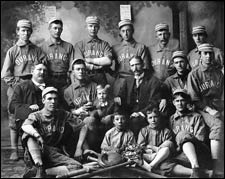 know our history is to know ourselves." I'd like to think that that excludes the rich heritage of the Klan in our area, but to see Durango as it was at the turn of the century (the previous one) is fascinating. Robert McDaniel and his staff and volunteers have assembled three floors of photographs, relics and truly interesting displays that should be required viewing for anyone who lives in the area, and more so for the hoards that keep coming. The photos alone are worth the visit. And speaking of worth, admission is only 2 bucks. The museum is open Monday through Saturday during the summer until 6 p.m. Hop on the newly biodiesel-fueled trolley and learn something.
Tell me something good. ted@ksut.org. Wave that flag; wave it wide and high.