by Mike Sheahan
Baseball season is finally here. Unofficially the season began at 3 a.m. last Tuesday with a game in Japan, and yes I did stay up to watch. Officially though, the season gets under way April 3. Everywhere you go you can hear baseball nuts like myself discussing the relative merits of Preston Wilson's .282 batting average or the possible impact of Ken Griffey Jr.'s most recent injury on their fantasy baseball team.
The beginning of baseball season brings, along with the ideas of the coming summer, a sense of rebirth and all that claptrap, an excuse to quit feigning interest in either the NBA or NHL. Baseball truly is a sport in which any team can win it all. Which means that even though the season is so long, as I hear many detractors complain, every game is crucial. Besides, people only think baseball season is so long because baseball teams play every day. The NHL and NBA seasons, including playoffs, run longer than baseball but one rarely hears an Avalanche fan complain that the hockey season is too long.
Given that this weekend carries the start of baseball season and the NCAA basketball Final Four, there really seems no reason for us to put down our boxes of Ding Dongs and pitchers of margaritas and actually get out and do something, if you feel so inclined, and you should. Tequila is served almost everywhere, and your Hostess products will still be fine even if you're gone for many years.
Anybody who has seen the Eminem biopic "8 Mile" knows exactly what an MC battle is. For those who don't here's a bit of an explanation. During an MC battle, combatants square off against one another in an effort to discern the best MC, rapper or, if you wish, freestyler. The freestyler generally raps about his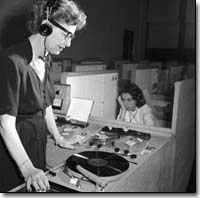 competition's lack of finances or personal hygiene, and if the MC has his or her chops, they insert a bit about how chubby, smelly or just plain ugly is the mother of the competition. Interested parties are hereby referred to KDUR's student run "Word of Mouth MC Battle," which happens Friday, April 2, in the Fort Lewis College ballroom on the third floor of the College Union Building. Cash prizes will be awarded to the winners of this all-ages event. One should expect plenty of low-slung Levis, sideways trucker caps and the freshest rhymes this side of Puff Daddy, y'all. Cover at the ballroom door is $5, and the rhyme bustin' starts at 9 p.m.
I'm stealing and paraphrasing a line from someone large in American history here, but I think this news is just as important. Ahem, The Jager Bus is coming! The Jager Bus is coming! Just as Paul Revere saw two lights and not one across the Charles River and rode through the New England countryside warning of the coming British invasion, I received an e-mail and am proud to announce that the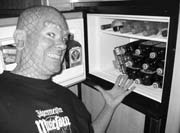 Jagermeister bus, filled with Jager girls, will soon be hitting downtown Durango. Jagermeister is an odd cough syrup-like liqueur that somehow enjoys a universal popularity. The Jager Bus and its girls will be making stops all around town, one need only look for the tanker with a German looking green and white logo pasted to the side.
I have heard, via a piece of insider information so tasty it would make Martha Stewart blush, that this bus will be parked in front of Storyville on Friday, the 2nd.
The purple magic elixir known as Jagermeister will be on crazy special, the Jager girls will pretend to like you, and Durango's musical version of Jager, Freewill Recovery, will be on stage. What a plug, if I don't get a free Jager bottle after this, Iswitching to Agwa.
Quote of the week: "Dude we're totally gonna get on that bus, bro. How sick is that gonna be?!"
Website of the Week: Teachers applaud the World Wide Web as a great resource for knowledge; police love the web as a place to enjoy nabbing weirdoes; and Al Gore enjoys the web because he invented it. The rest of us know that, apart from managing our fantasy sports teams and "accidentally" looking at naked pictures, the web is really best used as a time-wasting device. Honestly, when my deadline for this column nears, I suddenly develop an unhealthy interest in Haitian politics. www.virtualbubblewrap.com allows you the freeing ability to fully admit that you are wasting your time by popping virtual bubbles online. The only thing more sadly pathetic than popping bubbles online is going to those speed-dating meetings. At least no one watches you pop computer bubbles.
Album of the week: "Songs From the Tin Shed," an album by Jeff Austin of the Yonder Mountain String Band and Chris Castino of the Big Wu, represents a "back to the roots" movement by both musicians. Fans used to the sprawling arrangements and extended jams of each player's main gig will be surprised by sparse instrumentation with abbreviated solos. Banjo, mandolin and fiddle are used in turn to fill the gaps left by the guitar and voice. "Songs From the Tin Shed" is a very tastefully put together record, and the players are obviously very comfortable with one another.
That said, the album is hardly a departure at all. None of the songs on "Tin Shed" would sound that out of place on any YMSB album. Maybe it's the fact that all of Austin's bandmates sit in at some point, but this album simply comes off as a laid back Yonder Mountain String Band effort. Which probably means it'll be wildly successful.
"Songs From the Tin Shed" does succeed at being a harmless, unaffecting piece of background music. Oh yeah, the Yonder Mountain boys are playing the FLC Concert Hall on Tuesday, April 6. General Admission tickets are $20.
My name is Mike and I am here to say... mpsheahan@yahoo.com.