The Open, Dad's Day and Tanya Tucker
by Mike Sheahan
Welcome to "The Goods" and what is, for a couple of reasons, my favorite week of the year. First, this week brings golf's U.S. Open, possibly the greatest of the four major tournaments because anyone can play. I'm pretty sure that two years ago a 12 or 13-year-old girl qualified for, and played in, the Open against the world's greatest. She got creamed, but she at least had a fighting chance; kind of like the Democrats in the coming election.
The second reason I love this week is that with it comes Father's Day, a day that I look forward to all year. Yes sir, here is the one day of the year when us male parents get to spend the day doing things we don't always get to spend our Sundays doing. Oh, no! By that reasoning, Father's Day has me getting up before everyone else and jogging three miles, coming home to cook breakfast, and then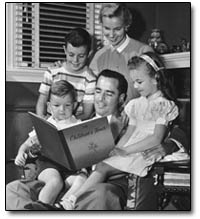 taking the family to church. On second thought, I hope my wife doesn't read this and I can lie around on the couch watching golf and threatening to get up and go hit a bucket of balls. Then, when no one's looking, I'll fall asleep.
The week's entertainment begins with the father of all American Musica, the blues, at Storyville tonight, June 12. Zach Parish, who hails from the admittedly nonblues-like town of Salt Lake City will bring his full-on blueslike self to Durango for the second time in recent months. If you were among those of us who caught Parish's last show in Durango, you know he plays a mean blues guitar and his rhythm section is rock solid. For the second week in a row now, the real blues are at Storyville, and this promises to be a great show.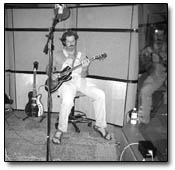 Regular readers of this column know that I consider the Lawn Chair Kings to be among the best live acts in town. Regular readers also will note no mention of the Kings lately. The reason is that the publicity-shy trio has been lying low as of late. But on Friday, the band will be making a super rare daylight appearance at El Patio. The set will run from 4 to 8 p.m., so bring some sunscreen and the kids. I'm bringin' mine.
If the sun is too bright at that time of day, then spend happy hour at Storyville where another I've-been-lying-low favorite, Greg Oldson, will be doing his semi-regular supper club thing. If murder/death/love folk songs are your thing, then Greg is your thing. The supper club runs from 5:30 to 8:30 p.m.
The week's biggest deal in the Four Corners comes via the Echo Basin Ranch in Mancos. Long known for its presentation of legendary concerts (who can forget the 38 Special tent collapse of 2001?), this week they are not skipping a beat when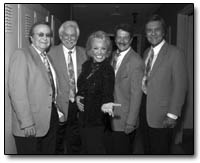 Tanya Tucker brings her show to the ranch on Saturday. Between 1972 and 1978 Tucker had 15 Top 10 hits and several others after 1978. Among her biggest hits are the unforgettable "Delta Dawn," a song with a melody that won't leave your mind once it's in, and 1973's No. 1 hit "Blood Red and Goin' Down." Not only was that a No. 1 hit in '73, it also won my award for "grossest-sounding song of the year." I was five. Keep tuned to the Echo Basin Ranch for more outdoor concerts, and look there for one of the country's first nongrass golf courses. Don't believe me? Go to www.echobasin.com for proof.
This week's sign the end is near: Speaking of golf, some nameless PGA golfer, ranked around 150 in the United States, recently challenged LPGA super-hero Anika Sorenstam to a $1 million one-on-one bet. A few weeks ago when Sorenstam played, and lost, in the PGA Colonial tournament, most men chalked it up to a pointless publicity stunt. Now it seems the shoe is on the other foot, and the publicity whoring, despite the noble talk from last week, might just go both ways. Good job dudes.
This week's album you may like: From the title of the collaboration between David Lowery and Leftover Salmon, "Oh Cracker, Where Art Thou," one should see the humor intended by the making of this record. "Oh Cracker" is a collection of songs originally done by alternative radio darlings Cracker cast in "new" light, five to 10 years later, by Lowery and Colorado's own Leftover Salmon. The album is a perfect picture of what is wrong in both camps. Lowery's ego seems large enough to assume that a nearly verbatim reading of the originals with a different backing band will actually sell units. Leftover Salmon seems to think that a couple of three-minute instrumental jams and a mandolin fill here and there constitute bluegrass. The record is not altogether bad, the leadoff tracks "Get Off This" and the six-minute version of "Eurotrash Girl" are cast in a new enough light to make them interesting again. "Ms. Santa Cruz County" might be funnier than it was years ago given the reggae-with-a-metal-hook treatment that it gets here. The problem is the sense of humor or playfulness never comes across in this album. In fact, the few people I played the record for said things like, "I haven't heard this song for a while, it's Cracker right?" That doesn't seem worth the effort.
What is worth the effort? . mpsheahan@yahoo.com