On the road, wiener dogs and gruff exterior
by Mike Sheahan
Blame it on the recent spike in daily temperatures and seemingly endless sunny days or blame the fact that we are in the middle of season finale week on TV, but this weekend Durango is deader than funnyman Tim Allen's career. I personally have been trying to divide my time between my beloved television set and the great outdoors, but did you see the season-enders for "Seventh Heaven" or "Dawson's Creek?" They were so, "Like, Omigod!"
This weekend does, of course, bring us the first official three-day weekend of the summer, Memorial Day Weekend. It's time to air out the RV, SUV or SRUV and hit the dusty road. While on the dusty road you'll want to challenge the other cars around you by driving so slowly that the pilots of the 15 cars behind you are all falling asleep, or by driving so fast that your trailer is in mid air the whole time. Either way, the result is fun that everybody's family can enjoy.
Those of you who insist on remaining in Durango for Memorial Day Weekend may want to catch local favorites and Denver residents Brethren Fast playing Steamworks on Friday and Saturday nights. Their branch of hillbilly funk is sure to draw a crowd and, I'd bet, loosen the collective morals of said crowd. Get my drift?
If you go to the Summit tonight, you'll find a "gruvin" reggae irie time with Jerri Jheto, a sometime bassist for King Sunny Ade. This should be a great show for reggae fans but just remember what a great friend once told me, "You can skank with pride, but keep your damn weed outside." True words my brotherman, true words.
Most of us will be hitting the highway this week and if per chance you'll be in Farmington on Saturday, May 24, at 2 p.m., stop by the annual River Fest for, seriously, the Wiener Dog Races. That's right, someone got the big idea to pit the noble canine class of dachshunds against one another in a human-satisfying race where the dogs wear bowties and other cute outfits. "Yee, haw!! You got one of them wieners too? Let's race 'em. Yee haw." If our domestic dogs really do create the revolt that I heard one hippie tell another about, I might just stand on their side.
If you do happen to make it out of the Four Corners this weekend, remember that Denver and Albuquerque have professional baseball teams that desperately need your support, and the roads are crawling with bad RV drivers and cops, it's up to you to decide who's the bigger threat.
This week's sign the end is near: Apple.com has recently launched its record-industry-backed counter attack on music sharing Web sites like Napster. For only 99 cents per song you can do what most of the world has been doing free for years: download music off the Internet. More offensive than this attempt to take us back to the days when people actually bought singles (they ended in the very early '80s) are the commercials for this new service. They are all the same. Against a white backdrop somebody is singing along to the song playing on their headphones. One features an overweight bearded dude talk-singing The Who's "My Generation." After that commercial, one wonders "why didn't that fat guy 'die before he got old?'"
The worst of the Apple.com commercials features an 11-year-old boy singing along to a song by the most foul-mouthed of them all, Eminem. I've got nothing against Eminen or 11 year olds, but for Apple to use such a young kid to sell the online cuss words of Eminem strikes me as a bit crass. Now if you'll excuse me, I've got a stack of CDs that aren't going to burn themselves.
This week's CD you should buy, not burn: I must admit that I am a late-comer to the musical world of John Hiatt. I've always been aware of his music, and I'm sure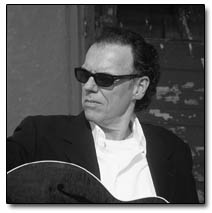 there is a copy of 1987s "Bring the Family" floating around my house somewhere, but his 18th release "Beneath This Gruff Exterior,"has finally made me a card-carrying fan. This is a raucous, foot stompin' blues affair that hardly slows down to catch its breath despite its lyrical content (the 50-plus-year-old Hiatt seems to be most worried about time, regret and loss these days) and chugs along at a frenzied pace younger bands only hope for. Longtime backing band The Goners provide the meat to this album, especially slide, electric and dobro guitar superstar Sonny Landreth. Without Landreth, this might just be another loosely thrown together effort by another has-been. With Landreth, Hiatt seems to force himself to be heard, or understood, over the high-handed placement of the instrumentalists' leads. The end result of this tug of war between voice and guitar is that both win. And this struggle is felt within the songs of "Beneath This Gruff Exterior." Nearing age 60, Hiatt is nowhere near the answers, but if you are willing to stay as you search, grab some friends and die trying.
I feel more and more like Andy Rooney everyday. mpsheahan@yahoo.com