Guitar greats, a funkster and Bonnie "Prince" Billy
by Mike Sheahan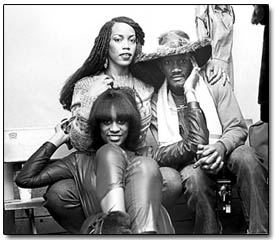 A hearty hello from the Goods, where we have once again done our homework and come up with ideas for your entertainment. After all, being entertained is what it's really all about, right? Pay the cover but put forth as little effort as possible and let the jesters amuse you. That's what makes cable television so great – you only need the energy to use your thumb and you can be distracted for hours. But one must get off the couch now and then, and that's where the Goods comes in. Here are things to do when there's nothing but reruns on.
Saturday is the big night this week with a little something for everyone. The Community Concert hall is playing host to an International Guitar Night at 7 p.m., where two guitar virtuosos will be on hand playing both solo and together.
Peppino D'Agostino is an emotional player who is said to create a 'mini-orchestra' of sound with his guitar that will likely leave the audience wondering how he does it.
Also performing is San Francisco native Brian Gore. It's been said that Gore possesses one of the most "unique new acoustic guitar styles" of his generation. This sounds like a great night for anyone who loves the acoustic guitar and tickets are reasonably priced.
After an evening of lovely acoustic tunes, one might be in the mood to get one's funk on. If that's the case, then the Summit has just the thing for you on Saturday night. Bernie Worrell, a one-time member of funk supergroup Parliament-Funkadelic and the Talking Heads, is bringing his solo show to town. As a member of Parliament-Funkadelic, Worrell helped write and perform some of that group's biggest songs including "Atomic Dog," "Cosmic Slop" and "Flashlight." As a member of the Talking Heads, he helped give songs such as "Burning Down the House" and "Life During Wartime" their distinctive sounds. And, he was involved with the making of arguably the best ever live album and music documentary, the Talking Heads' "Stop Making Sense."
This Rock and Roll Hall of Famer's keyboard work has been sampled by just about every rapper there is. If you can't tell, I really think this will be a great show and well worth whatever cover the Summit is charging.
I've been talking about it for a while now and Rolling Stones Night is finally upon us. If for some reason you don't know, Rolling Stones Night takes place Saturday at Storyville and features a host of local musicians (and non-musicians) performing their favorite Stones tunes. These shows are usually packed to the rafters and are a ton of fun. Plus, I've heard that the hyper-reclusive local hip-hop act Zero Tolerance may take the stage. We can truly only hope. The music starts around 9:30 p.m. and the cover benefits KDUR.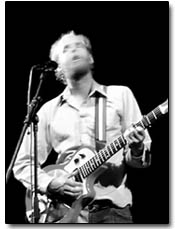 Speaking of Storyville, make plans to be there next Thursday, April 24, when Bonnie "Prince" Billy, aka Will Oldham, takes the stage. Oldham has recorded under the two names above and with his band Palace Music. All of this name changing has kept Oldham fairly under the radar, but one thing is certain: the music and shows are not to be missed. Whether he's playing loud or quiet (that can change from day to day or song to song), his tunes are packed with an emotion and intensity that not many people can pull off. This show is a must-see.
This week's sign that all is well in the world: The PGA's Masters Tournament has come and gone and Martha Burk was unable to shut it down. In fact, she inadvertently made this the most enjoyable Masters in a long time. In an effort to keep the tournament's corporate sponsors out of a sticky situation, Augusta National fired them all this year and went on with no sponsorship. This means that CBS broadcast the entire tournament with no commercials. It was heaven. Really, watching Tiger Woods hit a 350 yard tee shot is intimidating enough without that being followed by a Viagra commercial.
This week's music selection: The Seattle, Wash.-based Supersuckers are both a great country band and a hard rock band and blur the line between punk and metal. Their latest release "MFers be Trippin'" comes from the latter camp. Loud, fast and profanity-laden, this record will offend many and be enjoyed by a few. Over-the-top guitar solos mix with singer Eddie Spaghetti's growling vocal delivery to create what could be likened to a non-cheesy, American AC/DC.
Song titles like Rock Your Ass, Bubble Gum and Beer, and the instant classic Someday I Will Kill You, give the potential consumer an immediate idea of what lies ahead. All the songs are delivered with enough of an air of irony that offended people simply are not getting the joke. That said, "MFers be Trippin'" belongs in the guilty pleasures file anyway.
Got a hot tip? mpsheahan@yahoo.com