Hi-fi exotica, benders and St. Patty
by Mike Sheahan
Welcome to "The Goods," the weekly entertainment lowdown that dares to ask the question, "Why is Bruce Willis still allowed to make movies?" His latest, the hilariously titled war epic "Tears of the Sun," seems ready to be his best work since Hudson Hawk. Yes, I know Willis was in the masterpiece "Pulp Fiction," but for every one of those there is a "Mortal Thoughts." I cannot believe that after last week's incredible film festival you could be duped into another Bruce Willis blockbuster but if you are, don't say you weren't warned.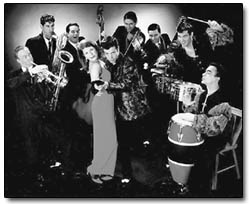 There is real entertainment all over town this week, enough to keep you away from the Hollywood machine for a little while. Tonight, March 13, and tomorrow, March 14, marks the return of the "Mambo Explosion" that is Cabaret Diosa. This hi-fi Latin sensation will be taking the stage at the Summit both nights. Anybody who has caught the high-energy, multi-instrumental effort that is Cabaret Diosa knows that there is never a sad face or slow foot in the house. The Diosa plays the sort of infectious can't-help-myself rhythms that will make you stay all night.
Authentic bluegrass music returns to Durango on Friday, March 14, at the Diamond Circle Theater. The evening will feature the fabulous return of the Stoney Creek Ramblers for one set and two sets by perennial favorites Badly Bent. In a recent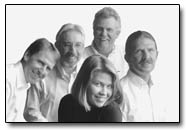 conversation with Stoney Creek guitar guy, David Smith, he mentioned that he thought the bluegrass scene in town had become insular and urged me to emphasize that everyone is invited to come and enjoy the tunes. True bluegrass is somewhat uncommon in Durango and deserves our support. Plus, cover is only 5 dollars.
Also on March 14, Durangoans have the chance to experience what was once called the "three chord shriekings" of the Lawn Chair Kings for themselves at Storyville. That is hardly a fair description though, as they have several songs with four chords in them. Really, they are a fun band that attracts a fun crowd and are worth the effort. The music is up-beat countrified rock, and this show promises the "return of full gimmicks." That sounds like fun, even though I'm not really sure what it means. See ya there!
I am sure you are all aware that this coming Monday is St. Patrick's Day. That's the day where everyone is at least a little Irish and seems to celebrate it by getting stinking drunk and doing things that take a whole year to live down. Since I happen to be Irish all year long, I'm not all that fond of St. Patty's, but there are a few fun things to do this year. Saturday, March 15, is the first annual Celtdown at the Durango Arts Center. A celebration of all things Irish, the Celtdown will feature music by Silvia Zurko and local favorites Beltaine, among others. There also will be a cash bar, door prizes and an all-inclusive Irish jam session after the performers finish their sets. The party gets started at 7 p.m. Best of all, it's not on the actual St. Patrick's Day, so you can celebrate the holiday while avoiding all the nut jobs who will be littering the streets Monday.
Speaking of nut jobs, if you happen to be out on March 17, be sure to drop in on the cast of KDUR kooks who will be doing a live remote from Carver's from 11 a.m. to 4 p.m. Not only is this live remote in honor of the holiday, but it also signals the kick-off of KDUR's spring membership drive. Bring tomatoes.
This Week's Sign the End Is Near: Leave it to the failed ex-owner of one of Major League Baseball's most troubled franchises, the Texas Rangers, to potentially ruin my favorite month in sports. Both March Madness and the opening of the professional baseball season may be over-shadowed and pre-empted on TV by boring old war coverage. I remember the first televised war in Iraq and how it made me actually stop watching TV for a couple of years. I can only hope that doesn't happen again.
This Week's Record You May Want to Own: For nearly 10 years now, the independent label Bloodshot RecordsA0has been providing record buyers with a viable alternative to the pap being peddled buy the major labels. To commemorate its 100th release, it has put together a compilation of many of the early recordings that helped make Bloodshot what it is today.
"Making Singles, Drinking Doubles" is mostly made up of B-sides of early singles and provides a glimpse into the sense of humor that underlies most of what the label does. For example, The Meat Purveyors turn in a bluegrass take on three of Madonna's biggest hits that will leave fans laughing, and Rex Hobart and His Misery Boys add the pone to the already corny "Every Rose has its Thorn."
All in all, "Making Singles, Drinking Doubles" provides a sturdy jumping off point for those unfamiliar with the Bloodshot output and a great collection for those already in on the joke.
What's goin' on? mpsheahan@yahoo.com