Lots of golf, feline fashion and Cher
by Mike Sheahan
As always a hearty welcome to you all. I'd like to begin this week by thanking all of you who put me one step closer to funding my daughter's future education by gambling on the Super Bowl last weekend. I'm starting to think Sara will be able to go to a school with the word "state" in its name.
This week, of course, finds us in the midst of that yearly extravaganza called Snowdown. Or as I like to call it, Yet Another Excuse to Party in Durango. With so much happening this week, I thought I'd sift through it all and suggest some of what I think are the highlights.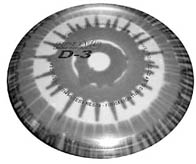 Oddly enough, the game of golf figures highly in this winter shindig. First there is the Disc Golf Tournament on Saturday morning hosted by KDUR. If you love to play the disc golf, a game I must insist is nowhere near as challenging as its namesake, then this is your chance to play and win prizes for your lovely costume. The tournament starts at 10 a.m. Call 247-7452 for more information.
If being indoors and less participation is more your speed, you might want to check out the Miniature Golf Tournament happening at various bars and restaurants around town Saturday. It is way too late to get a team together, but you can be in the gallery at any of the 13 downtown establishments that are hosting holes. My recommendation is to sit in on the last few holes of the course as participants will be in their finest of forms by then.
And finally, there is the Golden Tee Golf Tournament at El Rancho, also Saturday. Ah, Golden Tee, the video game so physically and mentally taxing that it was recently featured in a Nike commercial along with cyclists, marathon runners and long distance swimmers. Anyone who's logged a number of hours on a Golden Tee machine knows exactly why the game was in that ad. The Golden Tee tourney Starts at 11 a.m., but I won't be involved as I recently switched to playing only video games that I can play while sitting on my ass.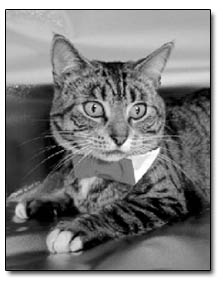 Also on Saturday is the Feline Fashion Show, which takes place in the parking lot of McDonald's. This is your chance to watch your neighbors and fellow townspeople parade around a fast food parking lot with their dressed-up cats. This may well be your last chance to see these folks before the nice men in white jackets come to take them away. The lunacy begins at 1 p.m.
At 9 p.m. Friday, one can take part in what's called a "Hash House Run," which seems to work like this: A bunch of people follow one person (who is leaving a trail) over all of God's creation to a finish spot where refreshing libations await. Now this sounds like fun ... gather up a team of folks, you need not be speedy, and attempt to follow the trail to the goodies. There will even be a softy run for guys like me and my friends. The run begins at Steamworks; sign up by 8:30 p.m.
The Summit has cooked up some cool live music for your Snowdown festivities. On Saturday the first, Arizona ska favorites Warsaw will be back in town. Always a fun show, Warsaw is guaranteed to pack the house and make everyone dance.
It goes without saying, but this is simply a small sample of the goings on this week, but my guess is if you happen across half of the things on this Snowdown lowdown, then you'll have had a great time.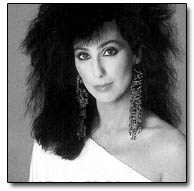 Farewell Cher? The woman of many
hair-dos says good-bye to Albuquerque
fans next week.
This Week's Sign That Everything May be OK After All: On Wednesday, Feb. 5, antique diva Cher will pay a visit to Albuquerque's Tingley Coliseum on what is said to be her farewell tour. Now, I realize that the term "farewell" is often pulled out simply to revive sagging ticket sales, but in this instance I am left with the hope that we may never again hear 50-something Cher attempt a teen-age pop hit. Now if I could do something about that image of her dancing around naked on a battleship full of 20-year-old sailors 85 "if I could tuurn back tiiime."
This Week's Most Worthwhile Album: No matter his current incarnation, Will Oldham has always sounded a little sickly or whiny to me. The latest Bonnie "Prince" Billy (one of Oldham's many monikers) album is no exception. "Master and Everyone" is a great record but casual listeners will be turned off by the utter lack of any attempt to draw them in. Much like one of those early Gillian Welch albums, this one begins shyly and never really opens up after. With work, though, one finds the beauty in this record – the sarcastic "Ain't You Wealthy, Ain't You Wise" is soon followed by the haunting duet "Lessons From What's Poor," wherein Oldham claims "wealth is death, of that I am sure." Connections such as this are all over this record and available to anyone willing to dig deep enough to find them. I have heard this record more than 20 times, and I keep hearing new sounds or thoughts. That says a lot of a record that is mostly guitar and vocals. You can find Bonnie Prince Billy records, plus any of the others from the Oldham stables, at palacerecords.com
Can I hitch a ride to Cher?