Free Will, Joe Millionaire and a round room
by Mike Sheahan
A wintry and hearty hello to you, the readers of this thing called "The Goods." And a special welcome to those of you from out of town reading the Telegraph for the first time. You know who you are. This is a fairly slow week, but I have found a few things to keep us occupied while we await the lunacy of Snowdown.
Dixie Wrecked, from Pagosa Springs, will bring its self-professed "country punk" sound to the Summit on Saturday the 11th. With a name like that, it's hard to take the band seriously (say it slowly, pronounce each syllable), and indeed they don't seem to take themselves seriously. I think this band is popular with the crowd that is more interested in copping a good buzz than paying too much attention to the music. Expect beers on stage and maybe a mullet or six in the crowd. Really now, some nights like that are just fine.
The Durango Society of Cultural and Performing Arts is bringing Acoustic Syndicate to town on Monday the 13th. The Syndicate plays a brand of music called "newgrass" – what happens when bands take traditional bluegrass styles and instruments, blend them with the extraordinary talents of the musicians and create something "new." This usually means that the songs last a long time as every musician in the band wants to show us how "new" he or she is during any given song.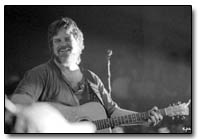 I have heard wild rumors regarding a special guest, ranging from a member of String Cheese Incident or Leftover Salmon to the disembodied fingers of Jerry himself. All newgrass jokes aside, it has been revealed that Vince Herman, of Leftover, will be gracing the stage. Three of the other four band members are related, and that shows in their music. The show takes place at the Arts Center at 7:30 p.m., and tickets are $12-$15.
There is new meat on the Durango live music scene in the form of a group called Freewill Recovery. You can catch it at the Billygoat Saloon in beautiful downtown Gem Village on Saturday night or at the Summit on Wednesday the 15th. Admittedly a jam-based band, Freewill guitar guy Steve says expect covers that go from Hendrix to Floyd (all that way?) and a surprise guest. My hat is off to anyone who steps up to the plate in Durango and fills the void left behind when C.W. McCall died, or left the state, or got caught under the tires of his truck. Bring it on young Turks!
This Saturday night, "crazy" Andrew Bielecki and Cascade Village Resort host an Outback Snowshoe Scramble. Thirty dollars allows you to race in snowshoes in the dark on a course lit by tiki torches and glow sticks. This sounds like a ton of fun if you like being in the elements after dark. If I thought I had even a remote chance of winning this race, I'd enter for a chance at the five, large "sweet draw prizes." Register in the main lodge at Cascade Village beginning at 4 p.m.; the race begins at 6:30.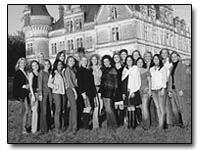 This Week's Sign the End is Near: Fox premiered its latest reality show called "Joe Millionaire" this week, and I'll tell you what people do not believe the hype. As much as you want to see money-grubbing sorority girls who believe they're hooking up with a 20-year-old multi-millionaire get hosed when they find out he's poor, it ain't real. "Uh, yeah baby, sure I got millions. You want I should fix yer plumbin' ?" Every single person on that show is an actor reading from a script. Dear god, do not be fooled, again. There are plenty of fixed football games to watch.
This Week's Record Under Review: I came to Phish's "Round Room" with an open mind and a willingness to give it, as my Vegas buddies say, a fair shake. From the first track, though, I knew I was in trouble. Polite piano introduces the song, it's eventually joined by a ride cymbal and finally a guitar. Two minutes in, the vocals begin with lyrics like "faint lights that flutter at night to the earth." The song then builds into an instrumental jam and then more than 11 minutes later, fades out in jam.

The album begins with a song that has no beginning, no middle, no end. And that is the problem with the whole album: it just sort of fades in, rambles around and then fades out. "Round Room" has its moments, though –"Mexican Cousin" starts off with a nice little story about the trouble tequila can get you into but soon dissolves into a two-plus minute guitar solo that seems out of place in the song, and then, of course, the whole thing just fades out, leaving yet another incomplete thought. (I wish every time I couldn't finish a thought I could yank out my PRS and make it all better with a few tasty licks.)
It seems obvious that Phish recorded this record in one take without many overdubs. While I do find that process admirable, the vocals on "Round Room" could've used a little help. At times the vocals are so out of key that it hurts even my lazy ear.
Ultimately, Phish's new album lives up to its name. It is a round, seemingly endless affair that lacks definition. The room needs corners. Or at least a way in and out.
Next week: Why I believe the UFO cloner people.
You giggin'? mpsheahan@yahoo.com