Three die in Florida Road car wreck
Three people died on Nov. 30 at 12:10 a.m. after a BMW traveling north on Florida Road drove off the west side of the road and down an embankment, Durango Police reported. The car was apparently traveling at 88 mph when it crashed and claimed the lives of 47-year-old Durango resident Dr. John R. Starns, 55-year-old Durango woman Anne M. Glover and Gilbert Castro, 30, Westminster.
Police said they believe that the vehicle was attempting to pass another vehicle when the driver, Starns, lost control. The vehicle apparently spun sideways, counter-clockwise, and crossed the roadway before crashing into three separate stone pillars that supported a guardrail. According to police, the vehicle then sheered off a light post, became airborne and slammed into a large tree before coming to a rest on a street below Florida Road in the Island Cove Trailer Park.
The roof of the vehicle was torn off in the crash. Starns was ejected from the vehicle. Glover, the only person wearing a seat belt, was pinned in the vehicle. Castro was partially ejected from the vehicle.
The La Plata County Corner Dick Mullen pronounced all three people dead at the scene. Durango Police said it was unknown at this time if alcohol was a factor and toxicology results should be received in coming weeks.
A memorial service was held for Starns on Tuesday at Miller Middle School.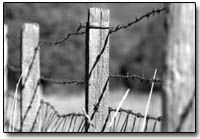 Unity Church fire under investigation
Durango Fire & Rescue responded to a fairly involved fire at the Unity Church of Durango, 3170 East Fourth Ave., at 12:26 a.m. last Monday. The first responders arrived to find heavy smoke with the glow of flames visible through the windows.
"It was nasty in the sense that it had been burning for a while and had built up smoke and heat, but we were prepared to handle that," said Dave Abercrombie, public information officer for Durango Fire & Rescue.
Abercrombie added that there is a danger of backdraft in such cases, where the introduction of oxygen creates an explosive situation. Luckily, in the case of the Unity Church, the fire had not progressed to that point, and firefighters were able to quickly knock down the flames with a water stream through a window.
Another fortunate side of the fire, according to Abercrombie, was that no one was living in the church. Firefighers had identified a room that looked like it may have been an apartment and initiated a search for people. The search was quickly called off.
"We were relieved when we realized it was not inhabited in any way," Abercrombie said.
Dense smoke and heat hampered early efforts to control the blaze, but ventilation fans were set up to push the smoke and hot gases out. The fire was eventually contained.
The cause of the fire is still under investigation, and a damage estimate was not available at press time.

LPEA cuts new-line extension subsidy
La Plata Electric Association is continuing its quest to save dollars. The local electrical cooperative recently decided to cut the subsidy it offers for new line extension, noting that new growth in La Plata County no longer needs to be subsidized.
LPEA had credited builders $8,000 toward the cost of extending a power line to new construction. After Jan. 1, builders will be able to receive a maximum of $1,280.
"What primarily motivated our decision was our desire to save some money," said LPEA spokesman David Waller. "We also would have never recuperated that $8,000 over the lifetime of the service. It wasn't a good thing for the membership as a whole."
Waller added that a number of LPEA members have been asking "why are we subsidizing new growth?"
He said that subsidizing new lines is a traditional rural electric philosophy. However, he said such a dramatic incentive is no longer necessary. "It's kind of an outdated policy now," he said.
Cutting the subsidy will save LPEA $212,000 in the first year and $3.3 million overall by 2008. LPEA also will be raising electric rates for residential customers by $5.90 per month beginning after the first of the year, making for an average bill of $64.90.
Of the $4.3 million the co-op expects to generate from the 2003 rate increase, $2.67 million would cover the cost of power; about $900,000 would cover inflation and operating costs; and between $700,000 and $800,000 would be spent on interest and principal debt service from subsidiary losses.
LPEA is currently repaying $8 million on its failed telecommunications company, REAnet, spent before declaring bankruptcy in 2001. The co-op also will be repaying a $5 million loan in 2003 taken out by its line-installation subsidiary, Western Energy Services of Durango (WESODI). As to the current state of the troubled arm of LPEA, Waller commented: "WESODI's financials are kept pretty much under wraps. Let's just say they're not doing great."

City raises water rates by 10 percent
Durango residents can expect a slight jump in another utility, the water bill, beginning next year. Last Monday, members of Durango City Council signed off on a 10 percent increase in water fees which will help fund a $14 million upgrade to the city's water treatment plant.
Rates were raised by 10 percent last year, will be raised by 10 percent in this coming year and should see another 10 percent jump in 2004, according to Durango Public Works Director Jack Rogers. Even with the increases, Rogers said that Durango's rates are still low relative to surrounding municipalities.
The increases are necessary to fund improvements to the city's water treatment plant.
"We just have a lot of infrastructure improvements to make in the next few years," Rogers said.
While some of the improvements are tied to last summer's wildfires, Rogers said the main reasons for the upgrade are the growth in population and deferred improvements.
"The fire is not insignificant, but the need to expand the water treatment plant to serve an expanding community and deferred improvements are really the driving forces," said Rogers.
In addition to a 10 percent jump in municipal water bills, the cost of extending service will go up by 4 percent. Rogers said the smaller increase is related to an already high charge for new service.
As for the 10 percent jump, Rogers said, "For our average customer, it will mean about a $2 increase."

Turtle Lake development gets nod
Developer Jim Whitley, a Durango native, received accolades and county approval for the preliminary plan of his 11-unit development centered around Turtle Lake last Monday. Whitley owns 115 acres surrounding the lake adjacent to Junction Creek Road. He plans to develop only 72 acres of the property, and the remaining 43 acres have been permanently preserved via a conservation easement.
Joe Crain, director of La Plata County Planning Services, said that for the most part, people left the meeting satisfied.
"All in all, people were fairly happy with what came out of Monday's meeting," he said. "I think the developer bent over as much as he could to satisfy neighborhood concerns up there. There was actually kind of an audience applause at the end of the meeting."
– compiled by Will Sands