Punk, the Kings and meaningless violence
by Mike Sheahan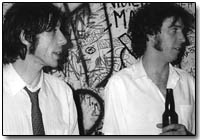 Welcome to the goods, where I'm grumpy because it's only Dec. 5, and I'm already tired of Christmas.
With the smarmy TV shows, the junk mail and the blatant, over-the-top commercialism, it's enough to make me want to convert to a religion that doesn't do Christmas. I wonder if Buddhism has any room for a pasty white, chubby misanthrope like me? I do like the egg nog though, I can feel my arteries hardening just thinking about it. But enough of this, here are a few things to take your mind off of what to buy this year for that cousin you never see.
It's a punk rock bonanza this week in Durango. I enjoy the punk rock, although I'm not a big fan of what passes for punk these days. For example, popular groups like Blink 182 and Sum 41 don't play punk rock. They play fashionable, loud pop music. Punk is more about an attitude than a sound or a look. Punk is thumbing one's nose at convention and doing whatever one pleases. That is why I can't think of a more punk thing to do than Ska's "Punk Rock Breakfast" at Storyville on Sunday, Dec. 8. Local legends The Thirteens and the Denver group Gina Go Faster will play loud and fast while patrons dine on eggs and potatoes and maybe even sip a bloody mary. The festivities begin at 9 a.m. so get to bed early Saturday – this is a don't-miss affair.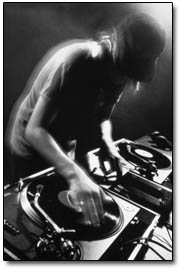 There is more punk rock for the all-ages crowd at Fort Lewis' Extreme Room at 7 p.m. on Tuesday, Dec. 10. There are a bunch of bands I've never heard of that are playing, but that shouldn't stop you, the punk rock lover. Cover is only $4 for students and $6 for everyone else.
I know I complain a lot about what a sleepy town Durango is and how there is so little night life (which I incidentally believe contributes to the reason meathead kids keep tipping over trash cans, but more on that later), but what about towns like Dolores? I mean no disrespect, Dolores is a lovely town, but an open-mic poetry reading must be the big event of the season in a town that size. Except this Saturday, when Durango's Lawn Chair Kings take over the Dolores Brewery.
If you read this column with any regularity you probably know that I think the Kings are the best live music deal around and worth the trip two towns over. If you live in Dolores go for sure, what else are you going to do?
Those wanting to shake their booties should head down to Steamworks tonight, Dec. 5, for Samurai Sword Testing. They play dance-friendly, Latin jazz and the crowd they attract is fun and mostly easy on the eyes.
This Week's Sign The End Is Near: Because I work at night downtown, I often find myself on Main Avenue late. More often than not, I'll see trash cans or newspaper boxes pushed over into the road. At first I thought this was the behavior of a small handful of hooligans, but after more than three years of witnessing such antics on an almost nightly basis, I realize we have an epidemic on our hands. I have to assume that the decision to dump trash on the street is a spontaneous one, or else I'd go completely crazy.
But I wonder what drives a person to do such a thing. Of course, alcohol plays some role, but there's more to it, I think.
This is my theory: If I spent my nights in a club listening to some DJ play "Funkytown" and "Saturday Night Fever" over and over, I might be inclined toward meaningless violence. I can say that I have never left a live music show to find the same wanton destruction. That's right, I blame the club DJ, the incessant beats and same, old, overplayed songs for the garbage and real estate guides that often litter our streets at night. Help clean up Durango by supporting live music.
This Week's Suggested Album: The Sadies are a Canadian quartet that are at once a driving surf-guitar band, straight up rock group and cosmic cowboy outfit. Their most recent effort, "Stories Often Told," is a dark, reverb-drenched affair that is a bit of a departure for the group.
The one-minute, double-tempo rave-ups they've become known for are absent, traded in for somber tunes with actual lyrics. This is not to say that the Sadies have forgotten how to rock. "Lay Down Your Arms" and "Tiger, Tiger" both have plenty of gas. It's just that the band seems to be focusing on melody over rhythm on "Stories Often Told." The result is a musically diverse and sometimes weird album that I can't stop playing. You can check the band out www.yeproc.com.

Are you the meathead who tips over garbage cans? mpsheahan@yahoo.com