The party event of the season
by Mike Sheahan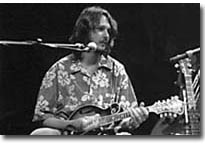 The biggest entertainment happenin' of the week is tonight (the 17th) at the Summit. The Telegraph is hosting its launch party at 9 p.m. That's right, you can meet the faces behind the scenes here at the Telegraph and maybe find out the truth behind those questions to the Diver. The Lawn Chair Kings will perform and there will be beer available for tasting. I'll be the surly looking guy in the corner not smoking.
Looking for some clean wholesome family fun? You can get in your car and drive to the pumpkin patch at Southerlin Farms outside Aztec. At the pumpkin patch you go out into this field and pick your own out of thousands of pumpkins, thereby insuring that you get just the right one. I don't know how, but when I went I still wound up with two misshapen pumpkins, just like every year. There's more though, they've got a hayride, face painting and even a corn-row maze. I think corn-row mazes are dumb because if you get lost, you can just stamp your way out. Kids go crazy for them, though, which is the real reason to head out there – for the kids. Quit thinking of yourself for once and do something for the children, Mr. Lazybones.
If clean and wholesome isn't exactly your bag, you can go over to the Wild Horse Saloon tonight for more amateur boxing. I went to the fights last month, and boy, was I surprised. I expected to see slightly intoxicated college kids with gloves like couch cushions doing more laughing than punching. Well, I was dead wrong! These people were serious about trying to win first prize (a keg o' beer) and were hitting each other really hard. You could cut the testosterone in the room with a knife, and that was just the stuff coming from the ladies.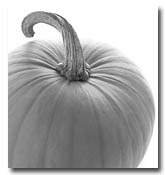 In case you don't feel like beating someone up (or, in my case, getting beat up) you can opt for the big, padded Sumo wrestler outfits and "wrestle" with a friend. The fights start at 9 tonight.
Hank Williams III is coming to Storyville on Nov. 9. I'm telling you about it now because if you don't get yourself a ticket soon, there will be none left. Hank III, the grandson of Hank Williams and, obviously, the son of Hank Jr., is proof that the talent gene skips a generation. He performs both as a solo country artist and with his band Assjack, a loud alternative country-punk-metal band. We are apparently going to see both sides of Hank III that night, so expect a little bit of everything.
Every now and then a band or musician comes around that you absolutely must see. This is one of those times. Tickets are $20 but worth it.
Why is it that everyone wants to play bluegrass music these days? On Oct. 23, Leftover Salmon frontman Drew Emmitt will be playing here in Durango. His solo release, "Freedom Ride," is a jam-informed, bluegrass-feeling affair that Leftover Salmon fans will love. The show happens at the Durango Arts Center and tickets are $11 to $14.
This Week's Sign That The End Is Near: The Anaheim Angels are in the World Series. And not only that, but the San Francisco Giants are as well. The Angels, a team best known for collapsing down the stretch, playing against Barry Bonds, a guy famous for poor play in October? I smell a rat the size of California.
This Week's Album NOT to Buy: There are some people who think out loud. That is, they don't edit their thoughts before sharing them with the world around. The result is often an endless stream of mindless jabber (not unlike this newspaper column). "Demolition," a new release by one-time Whiskytown frontman Ryan Adams feels like it was made by such a person. It's a collection of songs deemed unworthy for any of Adams' other three releases. It was originally supposed to be a box set – thank goodness that didn't happen. The songs on "Demolition" sound half finished or like they're being made up on the spot. That's not prolific, it's self indulgent and lazy. Maybe Adams is too busy filming Gap commercials (the one with Willie Nelson) to finish a song. Do yourself a favor and buy Whiskeytown's "Faithless Street" instead. If, after all of this, you still want to see for yourself, Adams is playing at the Paramount in Denver on Oct. 30. Have fun.
Is your Hall and Oates cover band playing soon? Let me know.