Party with marathoners, the Gloved Wonder and the Speedwagon
by Mike Sheahan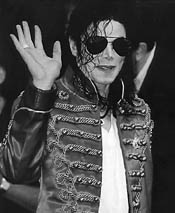 There's this old joke in my family that goes like this: What's the hardest thing in the world to do? Kiss a chicken on the lips. This joke was either supposed to impart some life lesson or be simply absurd. Either way, IT'S A LIE!!! Kissing a chicken on the lips is not hard, it's impossible! Now quitting smoking, that is the hardest thing in the world to do. I just hit four days without a smoke break, and if I don't get some mental relief soon I might "get medieval" on someone. What I'm saying is, as you read this, you don't want to piss me off.
The last thing I want to do right now is run a marathon. In fact, I don't even want to watch people walk to their mailboxes. However a bunch of people will be running a real life marathon in Durango this Sunday. I do not understand why anyone would run the 26.8 miles required of a marathon runner. If I'm being chased by a guy wielding a two-by-four with a couple of nails pounded through it, then I'm running like hell. But to run that far for prizes, or maybe nothing, seems odd. Then again I bet every marathon runner sees my lifestyle as odd. If you want to race you must sign up by Saturday, go to durangomarathon.com for details. (It kills me to think that someone might read this and say "I will run that marathon!!")
But if all you want to do is party, head on down to Main Avenue between 7th and 10th streets Sunday to find food, beer and fun for the kids. The people of Durango love to close off Main every other week, and this Sunday's Harvest Party is no exception. From 8 a.m. to 5 p.m. you can eat, drink, be merry and watch as runners bring their tired asses in. Just don't light a smoke, or the Kenyan marathoner and I will beat you silly.
If you're talking about great moments in '80s music history, you must mention Michael Jackson. The man and his team of songwriters, producers and plastic surgeons created one of the most lovable cartoon characters ever assembled. This Saturday at Storyville you'll get more than just a chance to talk about The Gloved One, you can go and watch actual local bands perform your favorite Jacko songs. Every type of Durango band should perform that night, and it should be quite entertaining. KDUR has hosted several of these "tribute" nights, and each has been more action packed than the last. I've heard that Durango's favorite hip-hop band Zero Tolerance will once again take the stage. The band is tight-lipped about its performance but MC Eroc did offer this. "We're just a jiggy group who is all about the bling bling, yo." MC Bad Rep added, "We just want to bust fresh rhymes for our peeps, word." That should be worth the five bucks alone.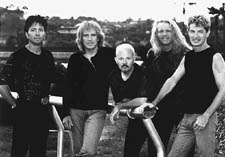 I know you've been talking with your spouse and/or life partner about taking a trip to Albuquerque to soak up some culture, and here's the chance you've been waiting for! On Saturday there is both a Monster Truck Rally (Tingley Coliseum) and a REO Speedwagon concert. REO Speedwagon is playing Isleta Casino after Isleta narrowly beat Madison Square Garden in a bloody bidding war. Lives were lost, but the Garden in Manhattan gets the truck rally the next night, so the folks in New York are calling it a wash. Tingley and Isleta are not that far apart, so one could make both events the same night.
And people say the important stuff always skips the Southwest.
This Week's Sign That the End is Near: A television commercial for Wrangler jeans uses the Credence Clearwater Revival song "Fortunate Son" as a soundtrack. The ad manages to completely reverse the meaning of the song, deleting certain passages in order to create a patriotic feeling from a tune that once claimed, "it ain't me; I ain't no senator's son." How crass.
This week's album you must own: "The Palace at 4 a.m. (Part 1)" by Jay Bennett and Edward Burch. Upon being canned from his position in Wilco, Bennett immediately got together with his buddy Edward Burch and recorded this pop music gem. It's an album that hints at the direction Wilco may have gone had Bennett not left. It's part country rock, part Robyn Hitchcock-like pop madness. Songs like "Puzzle Heart" or "Shakin' Sugar" make you realize just how much Bennett contributed to Wilco and wish he'd never left. Other songs ("No Church Tonight," "Fireworks") show just how restricted he was in that band. This is a disc far more interesting and engaging than Wilco's latest.