Bears on bikes, pummeling strangers and peace party
by Mike Sheahan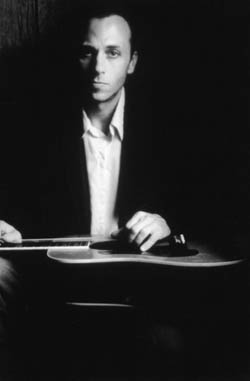 The last few weeks have found me at home several days a week with my 17-month-old daughter, so speaking like an adult might not come easy here. Hope you'll excuse me if I revert to nonsensical rhymes to make my point. Oh, you know what? Never mind ...
The circus is in town!!! Yea!!! I went to Circus Chimera when it was in town last year, and after I got over the fact that there would be no bears riding motorcycles, I actually had a pretty good time.
You see, my daughter, Sara, was 6 months old, and we thought it'd be fun for her to see her first circus. As if you couldn't guess, she slept through the whole dang thing! I enjoyed myself though; they've got the tightrope, trapeze, even motorcycles going in circles in big ball-shaped cages. If they only could've put some bears on those bikes....
Tonight is the last night of the circus, but from here it goes to Aztec for Friday and Saturday. Driving to Aztec for anything is a real thrill, but for the circus? Oh boy, count me in! Sara could use a good nap, anyway.
Tickets for Circus Chimera are a little steep so pick up some of those free kid's tickets that are all over town or call 247-2308.
I can't think of a better way to blow off some steam after a frustrating week (crummy job, neighbor's dog barking all night, realization that Anna Nicole Smith has a hit TV show) and it beats the other option, pummeling a complete stranger. Now, thanks to the folks at the Wild Horse Saloon, you can do just that and not get arrested. On the third Thursday (tonight!) of every month it's Amateur Boxing Night!! Both men and women are invited to show up at 6 p.m., get weighed, strap on the gloves and then pugilize one another. (The actual brawling gets going around 7 p.m.) The big winner gets a keg of beer, which makes a lot of sense. You can bet I'll be in the crowd, but I probably will not don the gloves. Unless, of course, they let you choose whom you punch. In that case, I've got a list a mile long starting with my seventh-grade science teacher.
Somehow, I don't think it works that way. Call 375-2568 for more details.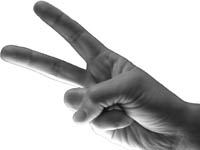 On Saturday the 21st, The Abbey Theater is hosting a "Peace One-Day Concert" to commemorate a global cease-fire sponsored by the United Nations. This means that, in theory, people at war lay down their guns and enjoy a day of peace. (Hey, I wonder if that applies to the screwball kid up the alley from me who got a pellet gun for his birthday.) Performing are locals the Lindells, a cool band that I catch when I get the chance, and a Latin jazz band from Mexico called Mitote. Cover is $10, and the show starts at 9 p.m. Celebrate the cease-fire if you can, because on the 22nd, everybody will go back to killing each other.
If celebrating peace isn't your bag or you're allergic to patchouli oil, you can drive to the Sky Ute Casino to see "Richard Street's Salute to the Temptations" on the 21st. Street was the lead singer of the Temptations from 1971 to the mid-'90s, and will be performing all your favorites. "The Way You Do the Things You Do," "My Girl'," "Ain't Too Proud to Beg" – you'll hear them all.
Expect five guys in nice suits, some choreographed dance moves and great Motown harmonies. Sounds just fine by me. A band from Albuquerque called Reality Funk will open the show at 7 p.m., and Street and gang take the stage at 8 p.m. Call 563-3000 for ticket prices and other information.
On Sunday, the 22nd, slide guitarist Kelly Joe Phelps will perform at the Durango Arts Center. His new release, "Sky Like a Broken Clock," is something of a departure for him as it features Phelps focusing on a finger-picking style of playing. But on Saturday night I'd expect plenty of the lowdown, burning slide guitar he's become famous for. This will, I'm sure, be a smoke-free event, and while I can't really get behind the blues without at least a little smoke in the air, I still recommend going. Maybe they'll burn some incense or something.
Show starts at 8 p.m., tickets are $13 in advance or $15 the day of the show.
Do you have a friend who wears short-shorts even though she's got chunk in the trunk? Write me at mpsheahan@ yahoo.com.

NEXT WEEK: Washed up rockers in Albuquerque!